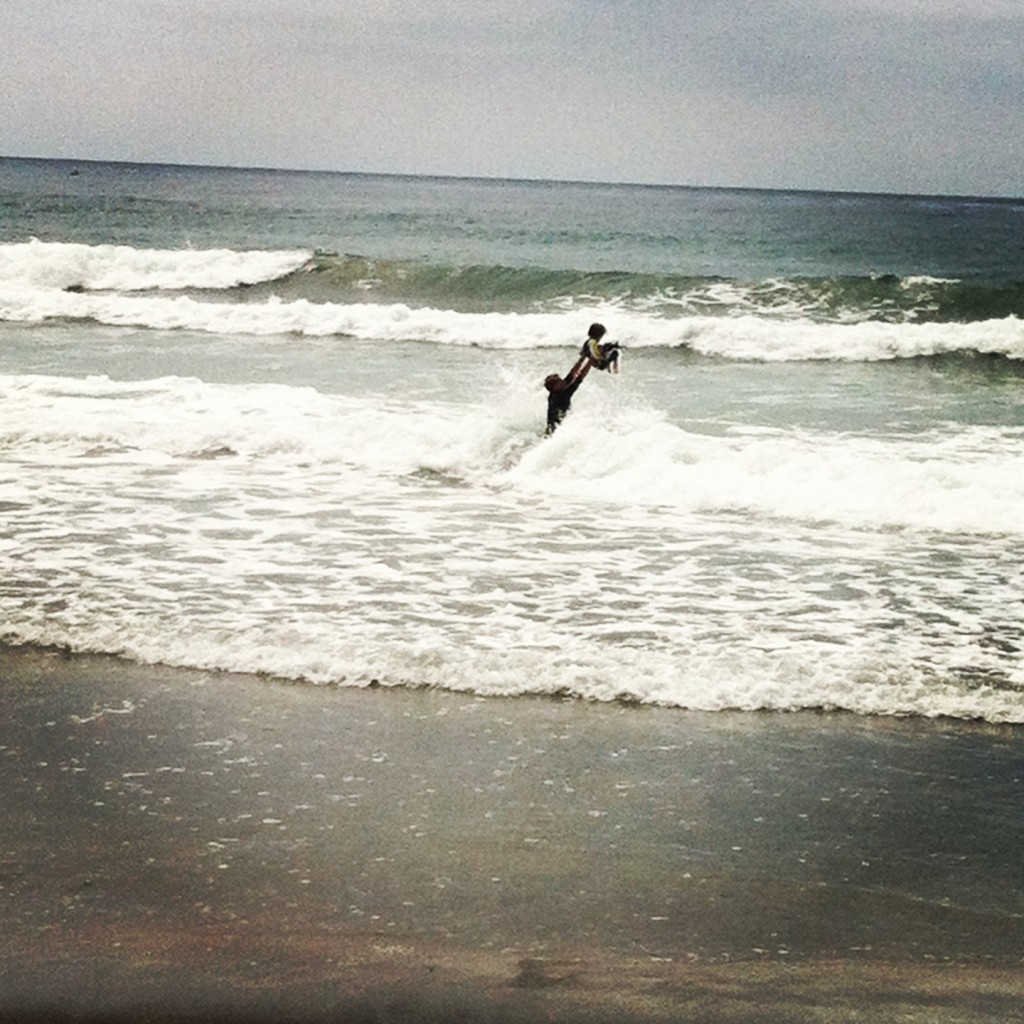 summer can't come fast enough, yet at the same time we're not quite ready for it. what are we going to do all summer with the kids? school gets out for us in 2 weeks. and it starts up at the end of august that means we have 79 days of summer. so here are 101 fun ideas to fill those days!
Ice Bowling
Picnic
Hike
Go swimming after dark
Make friendship bracelets
Local history museum – learn all about your town
Take photos of summer fun and adventures
Nature sketch
Have a water balloon fight
Go fishing
Movie theater
Make banana splits
Bike ride
Backyard obstacle course
Fly Kites
Camping
Catch fireflies
"Camping" in the living room
Make Popsicles
Tea time
Family book club
Volunteer at the animal shelter
Read aloud
Have a dance party
Watch the sunrise together
Start a garden -harvest in the fall
Water colors
Play spoons
Play hide and seek
Watch a movie outdoors
Make tin can telephones
Roast marshmallows
Build a fort
Go stargazing
Go to the farmers market
Teach the children how to cook specific dishes
Bake
Play flashlight tag
Go to a drive in movie
Make paper airplanes
Bake bread together
Watch the clouds together
Host a lemonade stand
No electricity night
Play cards
Go to a play – get some culture
Put on a mini play
Mother daughter night:  mani pedis, learn how to do all the different types of braiding hair, do a bible study together (I like she reads truth)
Have a few families over for a game night then pop in a new movie on DVD or demand for the kids and have a wine tasting and dessert with the parents. (please drink responsibly – who's your DD?)
Run through the sprinklers together
Have a crafty Pinterest party
Take the train or bus somewhere
Play jumprope
Check out the smaller zoos or animal sanctuaries
Host a park potluck – everyone eats and talks and kids run around
Host a neighborhood meet and eat
Try a new hobby like scrapbooking or macrame
For children who are old enough have then plan shop and cook a dinner for the family
Go bowling
Eat a new food together
Go roller skating
Make a scrapbook of summer fun :)
Make frozen fruit kabobs
Make a paper boat
Have a car wash for kids' bikes and trikes
Microwave Ivory soap
Shaving cream and food dye for messy outdoor Twister
Go to outdoor concert
Paint pottery
Miniature golf
Make a giant slip n slide
Go berry picking
Make lollipops
Roll down a hill
Have family band
Pick wildflowers
Make snow cones
Food truck
Go ice blocking
Home Depot kids workshops
Paint a canvas
Marshmallow fight
Watch roller derby
Go carts
Build a big sandcastle
Visit a farm
Make sandwiches and deliver to homeless folks you see around town
Play kickball
Feed ducks
Make Sprite and gummy bear popsicles
Make food and dine like a completely different culture
Make cookies for your librarians
Visit a farm
Spit watermelon seeds into a can
Play manhunt
Fireworks
Visit a nursing home
Play bocce ball
Go to an aquarium
Make root beer floats
Make a photo booth
click below for a lovely free printable list for your fridge: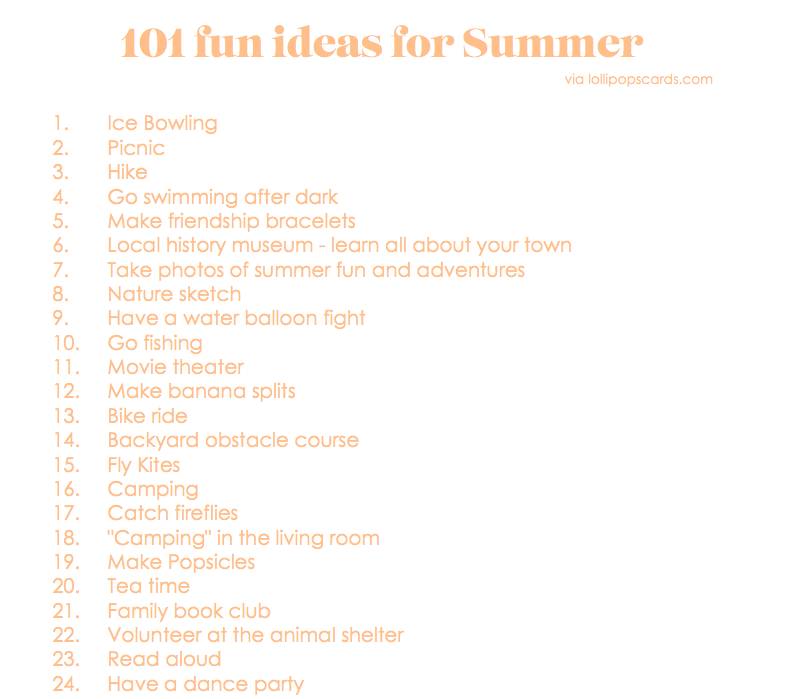 happy playing!
xoxo,
krystina