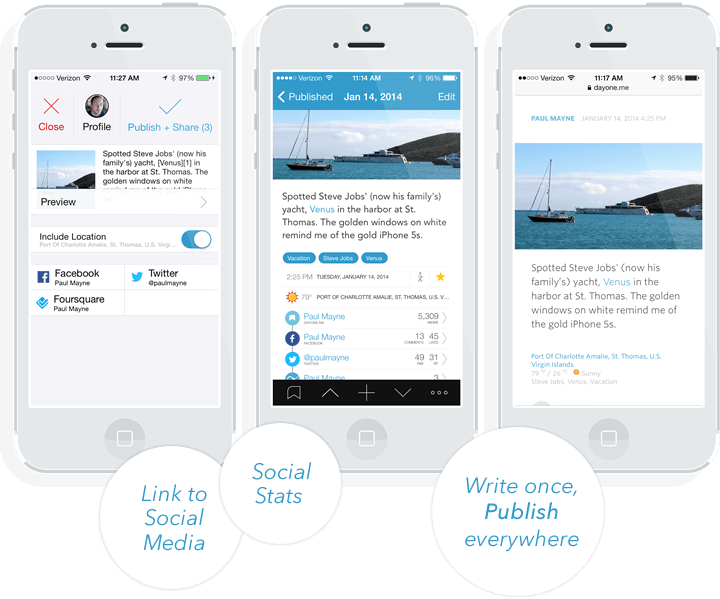 1.  DayOne publish! i have talked about DayOne here and how it's such an awesome journal app that sync across your devices. i have it on my iPhone, iPad, iMac, and macbook. just so i am always able to access it and write a quick entry without any inconvenience. now DayOne has a publish feature that let's you share an entry so you're not writing the same thing twice. this feature is not searchable by google and it is only viewed by those who have the link you gave them. share the link with grandma of your kids running through the sprinklers without the rest of the world or weirdoes looking :)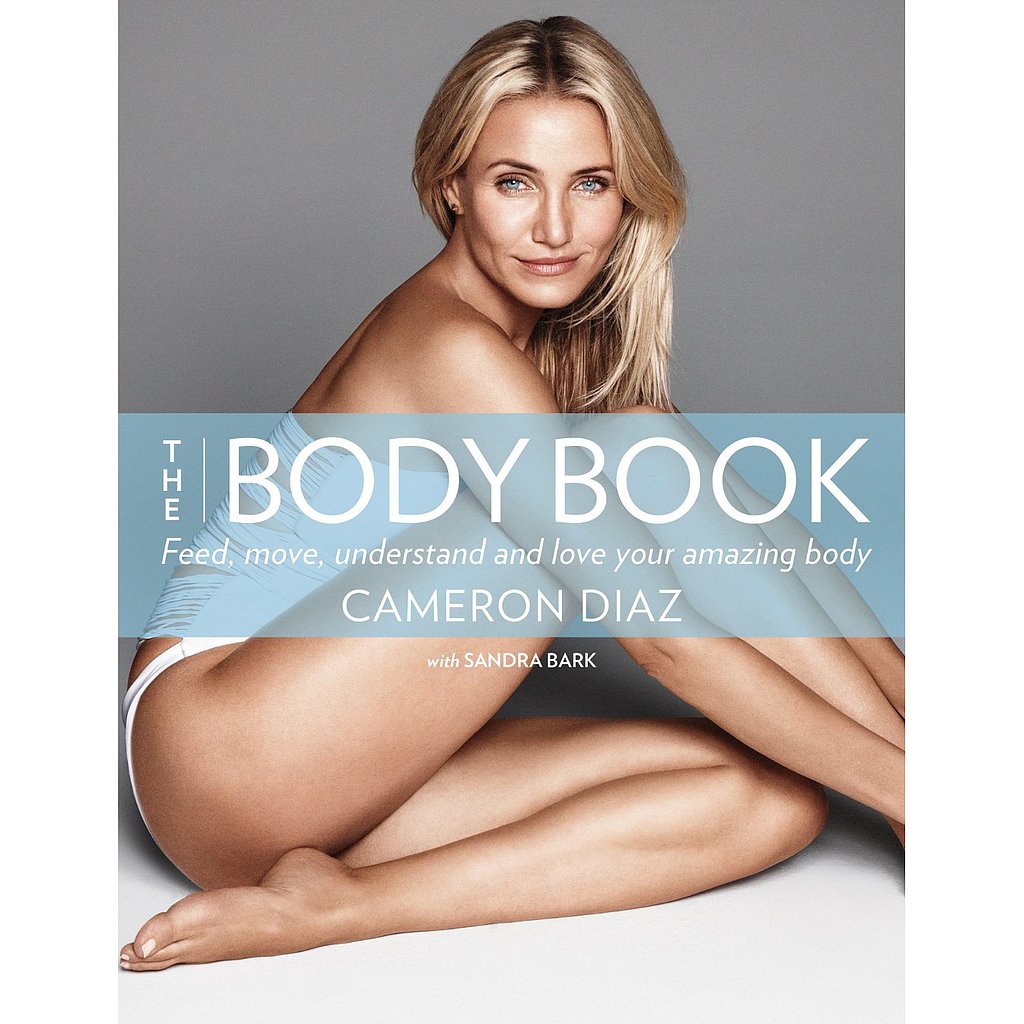 2.  the body book by Cameron Diaz. ok, she has revolutionized my eating and my life and i haven't even finished the book! you can hear her personality come through in her writing which is a treat. and i honestly have tried and tried to eat better and less processed foods, but never had a full understating (she says "knowledge") of WHY i should absolutely, without a doubt eat better. i need this motivation and convincing and knowledge to make these healthy changes happen. thank you Cameron, you will be getting a thank you letter as soon as i finish your book :)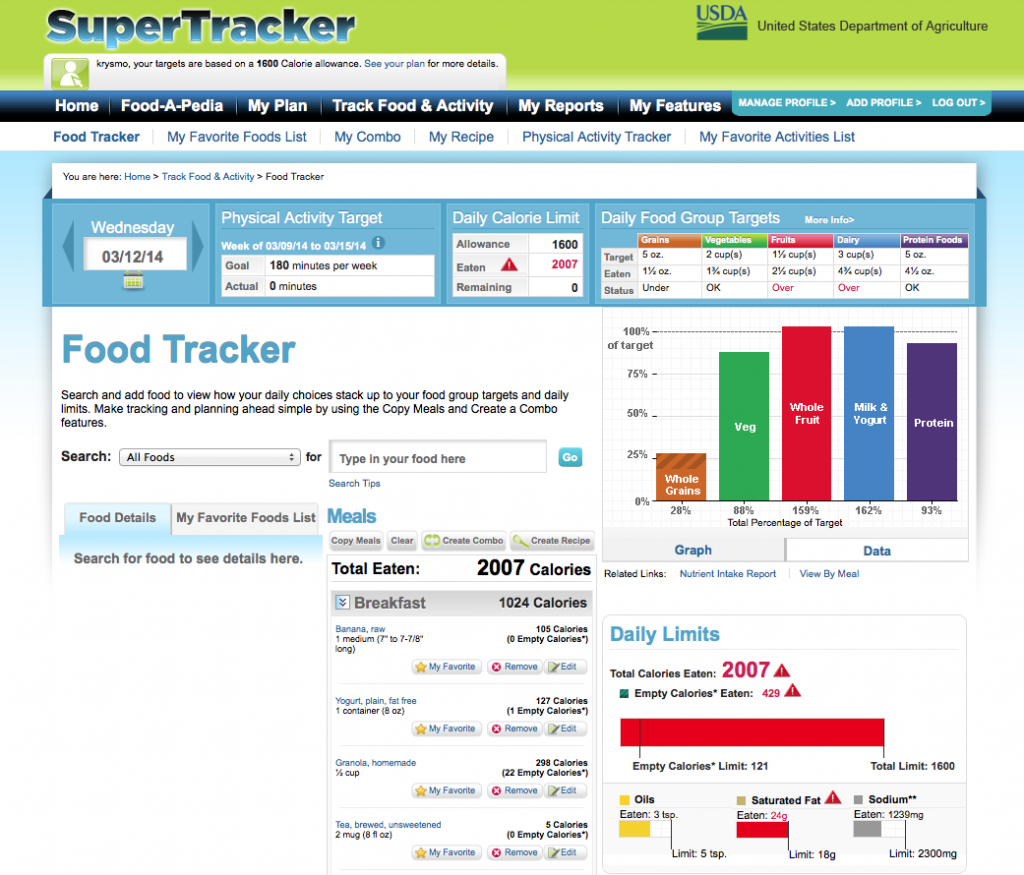 3.  my oldest daughter is in 9th grade biology and while they are learning about nutrition they had to track everything they ate for a week. she showed it to me and i thought – how perfect to go along with my healthy changes. so you can keep track of what you're eating so you will want to eat healthier too with the USDA super tracker i have been using this for a week now – it's fun to challenge myself to beat the daily requirements for fruits and veggies :)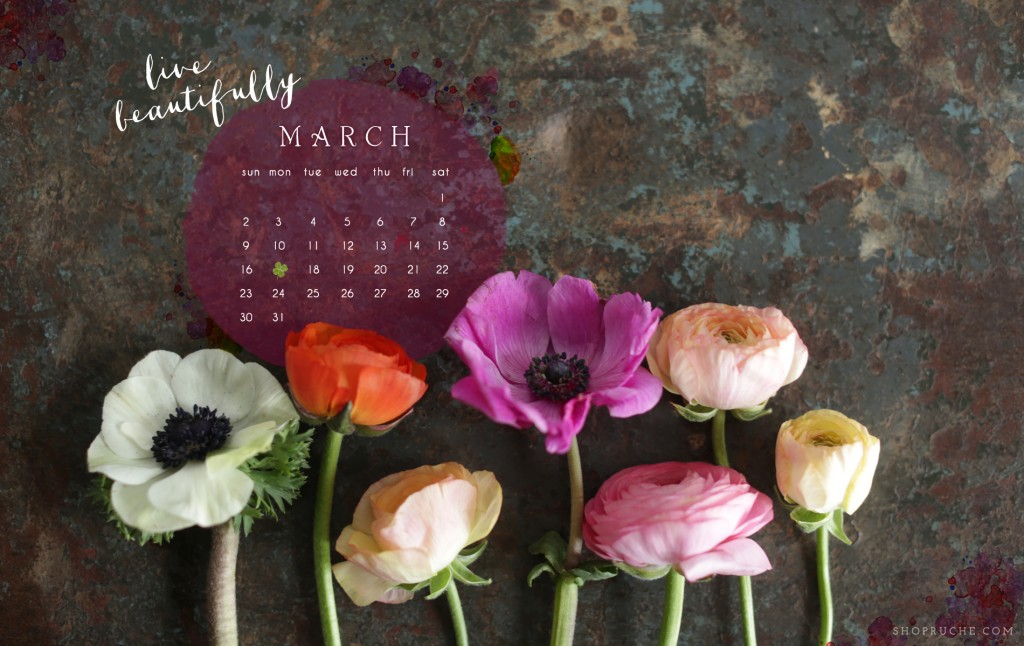 4.  the March screen saver from Ruche. ok i have to tell you their blog, site, and all photos are gorgeous and inspiring. so naturally, their artwork and wallpapers are too. i love the wallpaper with the calendar, it's on my desktop now :)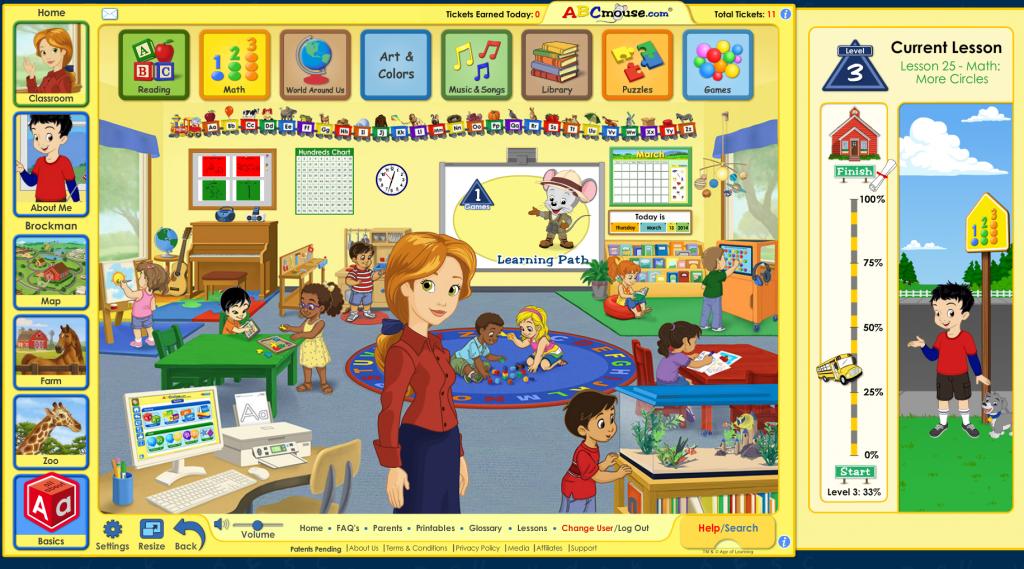 5.  i was wondering where Brockman was at with letters and numbers and such. he starts kindergarten next year and i want to make sure he is ready. i must say though that not too long ago you sent your kids and that is where they learned this stuff, now you have to know quite a bit before entering kindergarten. kind of interesting. he goes only 2 days a week so to supplement i do a little school at home (we call it "activities") and we play games. abc mouse tells me if he's on track and we use it to supplement our "activities".  it's really a great deal $7.95 a month and there are tons and tons of well made activities and i think they are put together very smartly!
there you have it, my 5 fabulous finds on friday.
i hope you enjoy them too!
xoxo,
krystina
ps. i am in no way affiliated with the finds above. i just love sharing. you won't find any advertising in my blog posts or posts based on stuff i get from someone. my posts are filled with the enthusiasm and love i have for great things. i use these things often and think they are worth my time and worth sharing. i have nothing against blogs who posts about goodies to get goodies or to get money, you just won't find that here because it just isn't me :) looking back on my blog i want it to be more of a journal and a place of inspiration than something else.