oh. my. word!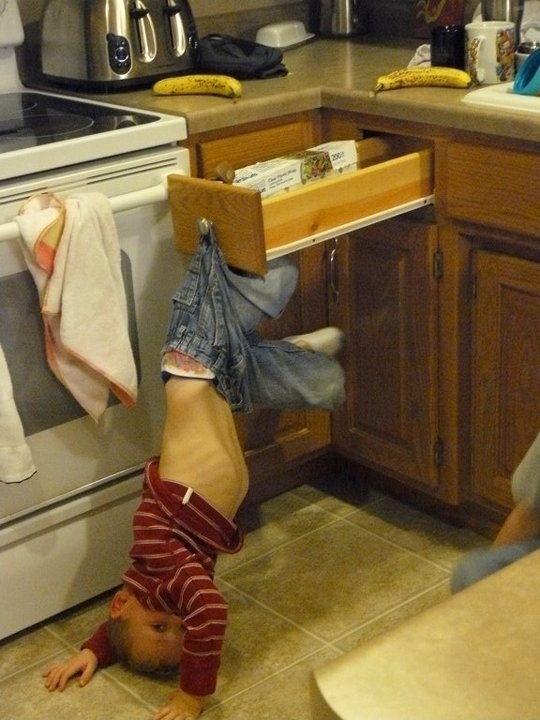 this particular boy is not mine, however, i have seen this and worse. i just don't happen to think about a camera when my heart is leaping out of my chest.
he has been in the emergency room 4 times and he is 5…
i guess he is due for another trip since it was an average of once a year.
he is rough and tumble.
he throws his body every which way in any place on anything. how? why?
he runs with sticks.
he climbs scales the furniture, counters, bookcases like a rock climber pro.
he throws himself off anything just to see what happens.
he loves smashing and getting smashed.
i truly believe he enjoys pain.
oh, this kid.
this one belongs to me. he's lucky he's cute.
i think i hurt enough for both of us when he launches himself.
thoughts, questions, aneurisms?
krystina