i think we've talked about my planner addiction before.
i am drawn to them everywhere i go. it is acceptable in the store, but my addiction goes beyond that. i will walk up to a stranger writing in their beautiful planner and ask them where they got it! i have been super picky and choosy about one lately. i have loved emmy's much ado about you as you may have noticed, but i wanted a page every day. going back to my old pal franklin covey which has a page per day, but they are lacking things i want out of a planner. so i decided to make my own.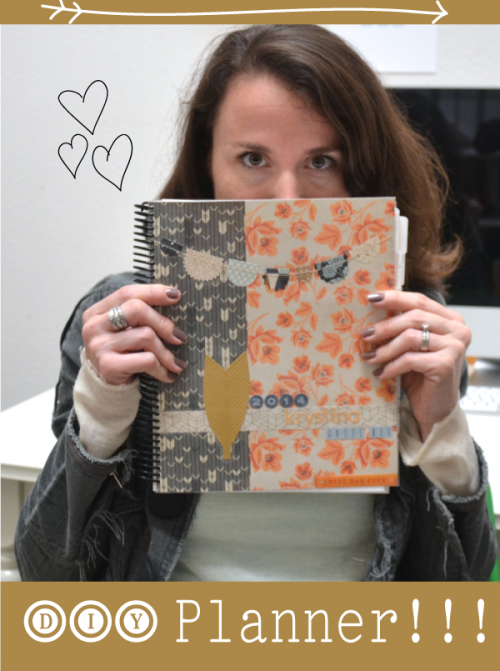 little did i know what i was getting myself into. i have a new appreciation for emmy :)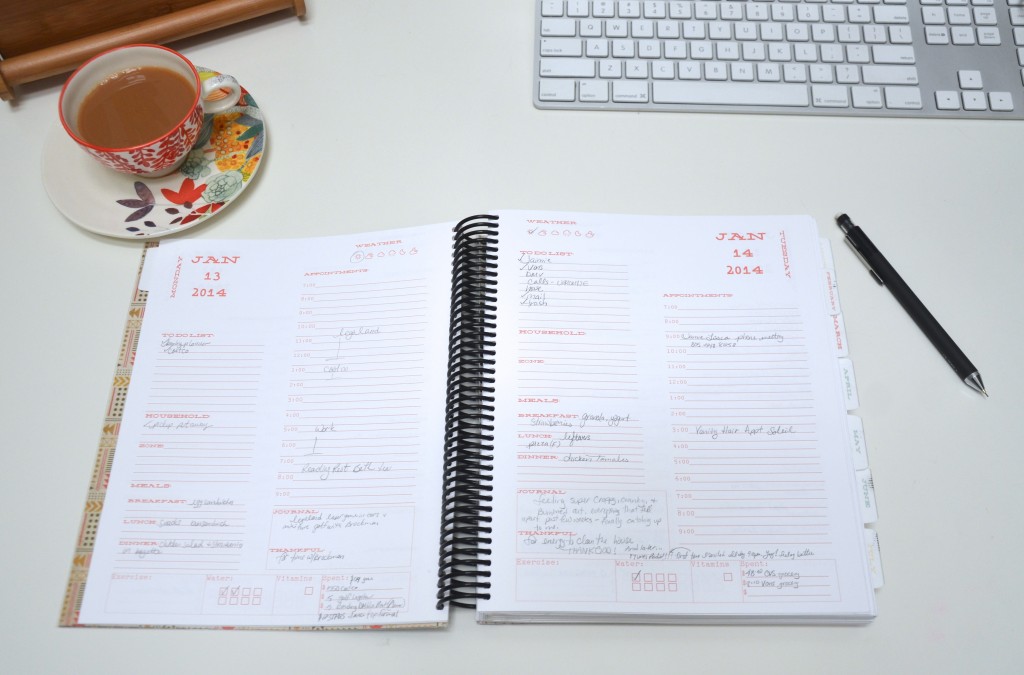 i used adobe illustrator to make my planner. first i doodled on a piece of paper all the things i wanted on each day. then i took that to my computer and started to work. after i got the first couple of pages how i wanted them, all i had to do was copy and paste… and also change the days and dates :) you can do it it too! or you can purchase the one i made here.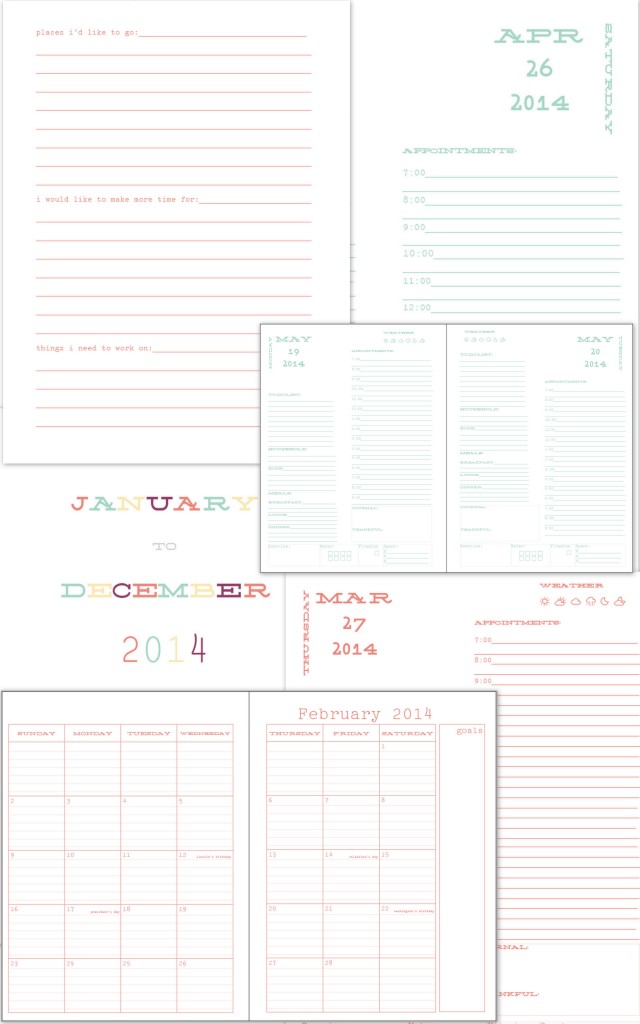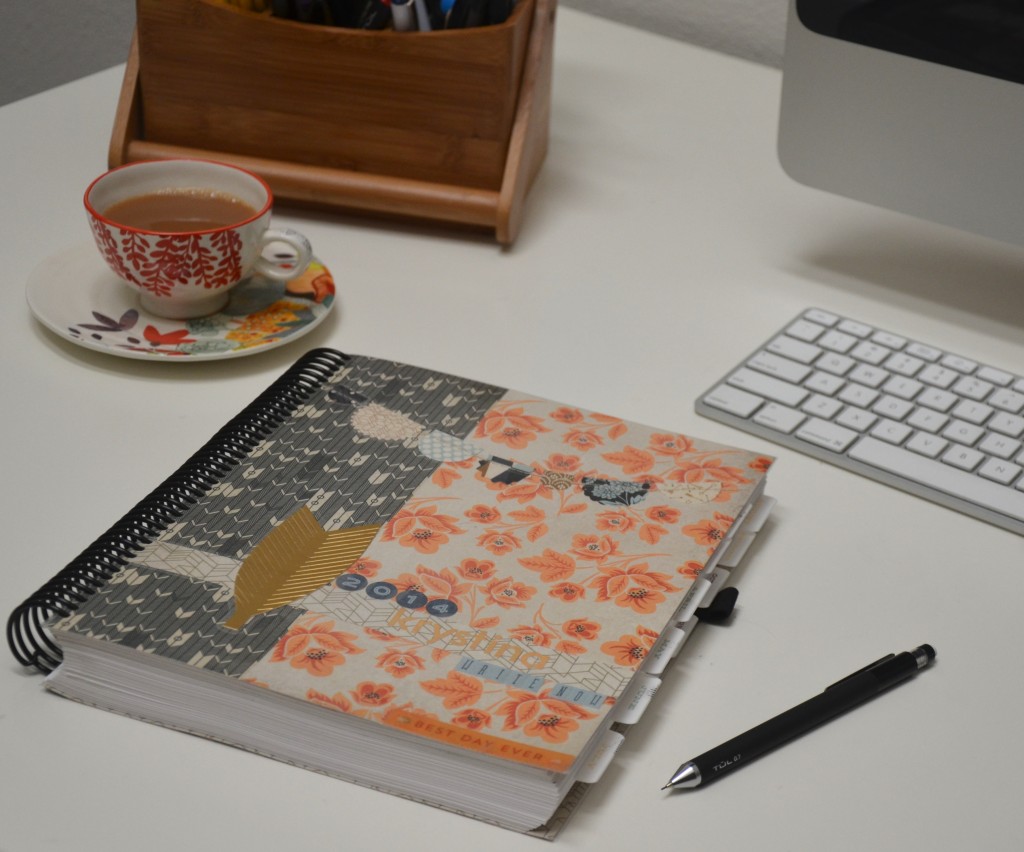 here is an awesome link on how to do double sided printing so march 6th comes after march 5th and so on.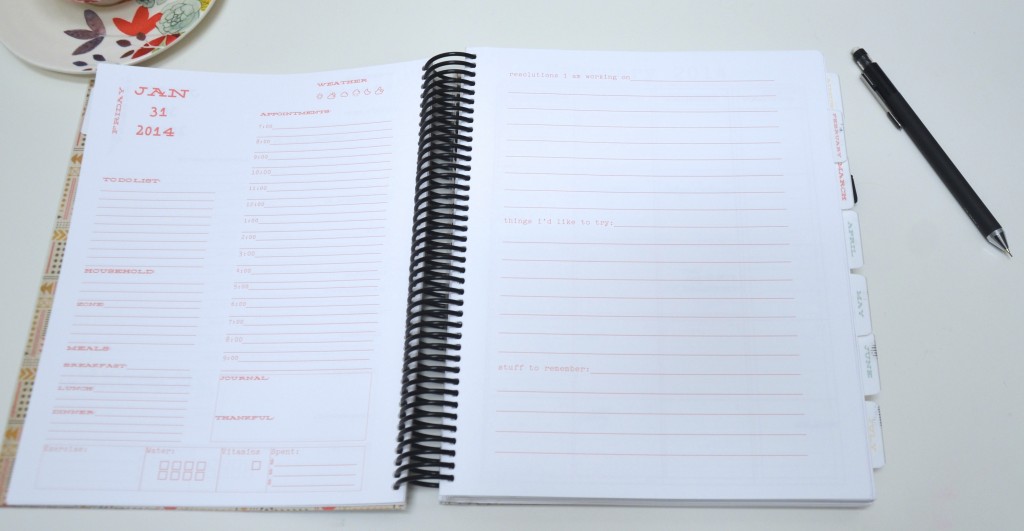 i used 30# bright white super smooth paper. i wanted it thick enough not to show words through the other side, but still thin enough to move like regular paper. i wanted it smooth for writing and i love the touch!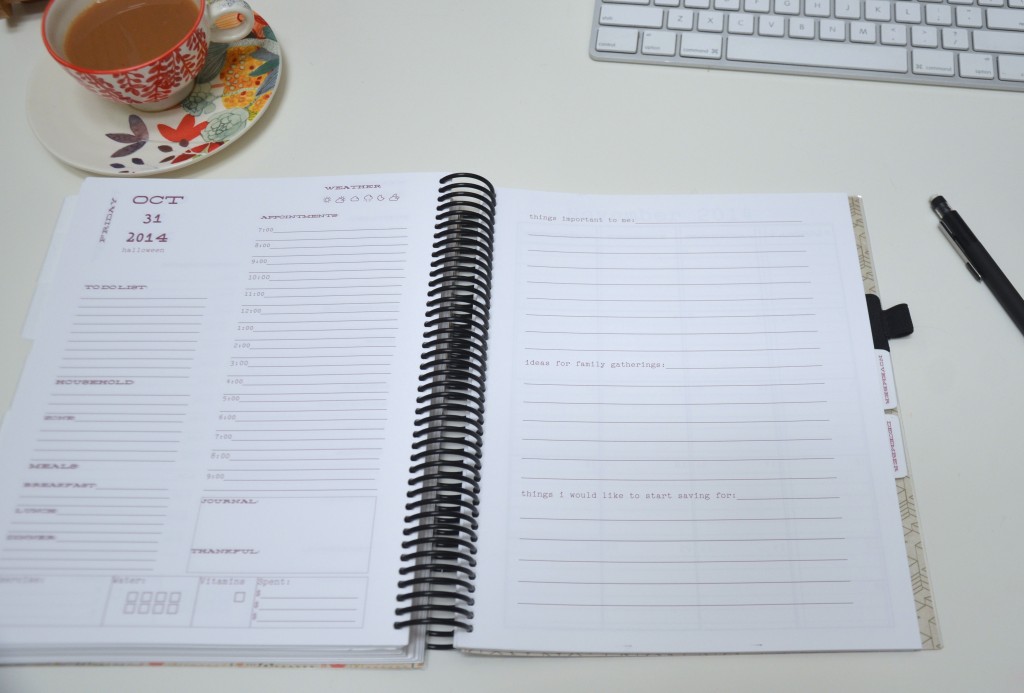 every other month ends with fun list starters, journal ideas, and planning prompts.
binding was $4 at a local print stop and it took less than a day.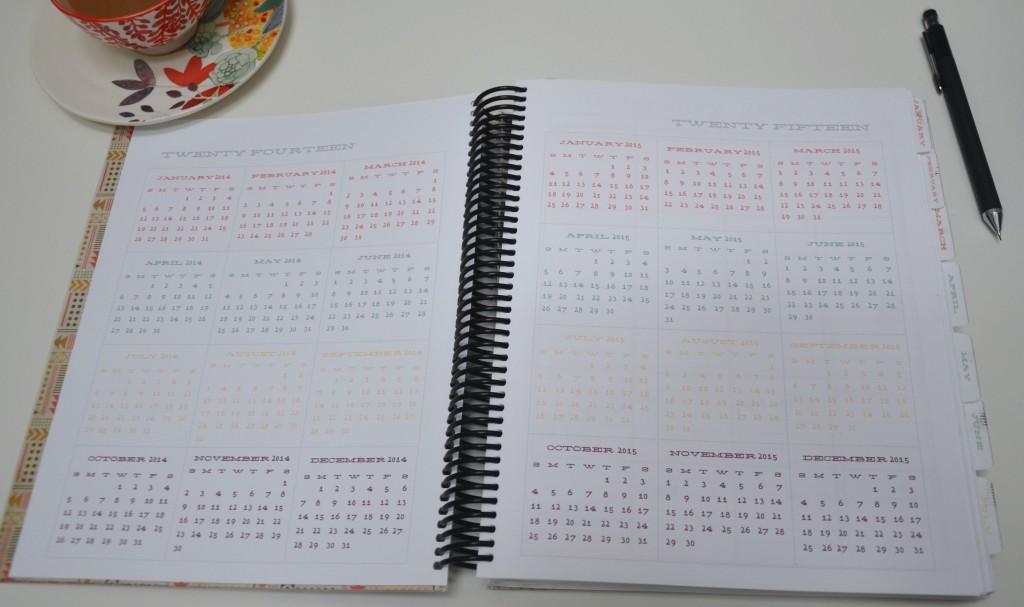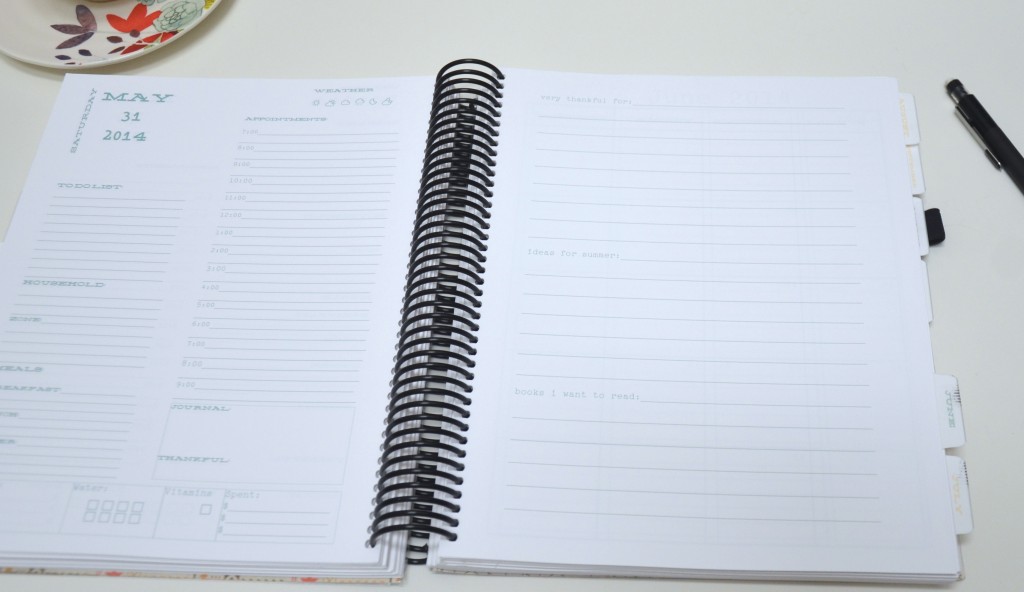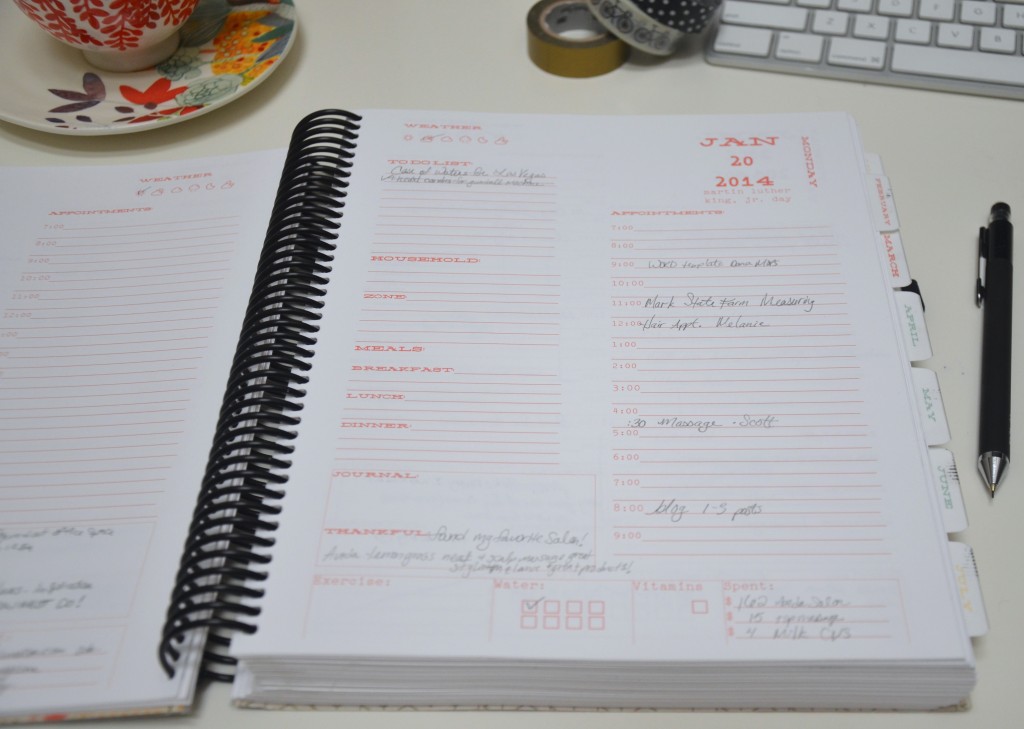 my favorite pencil? my TUL from office max :) love!
write it in pencil unless it is unchangeable like Christmas, because plans change!

i also wanted a place to journal a quick snippet to remember my day. and even more importantly i wanted a spot to write something i am thankful for each and every day :) i loved one thousand gifts.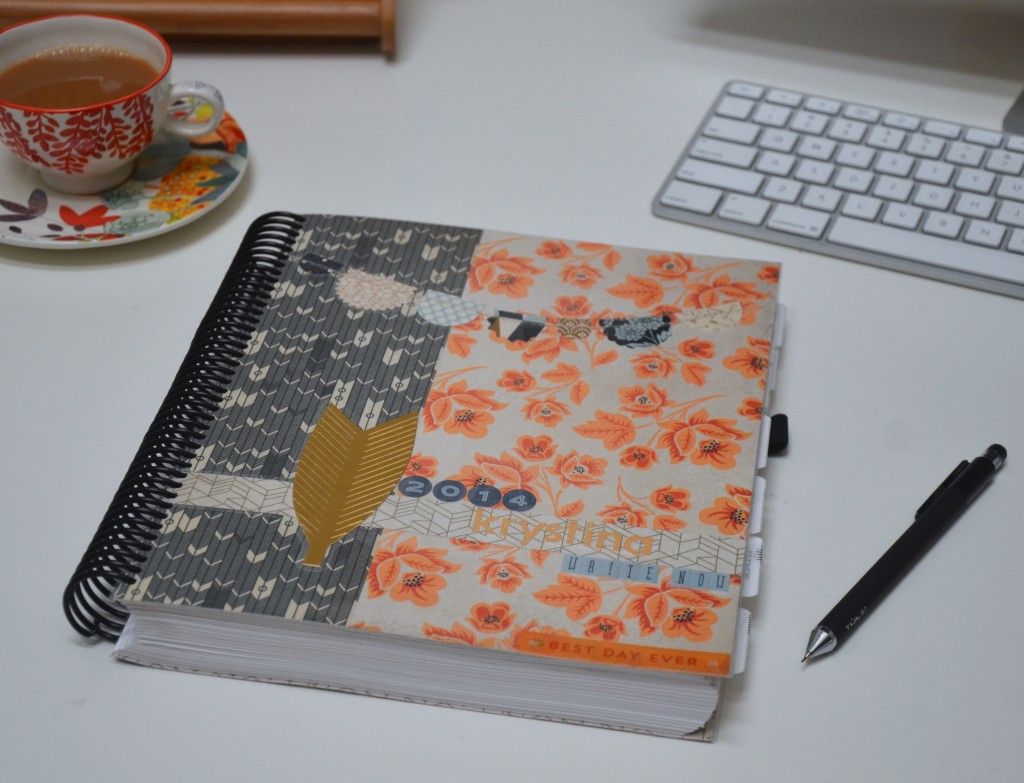 i made the cover and back with scrapbook paper from basic grey and laminated them and had them all in order when i took it to the print shop.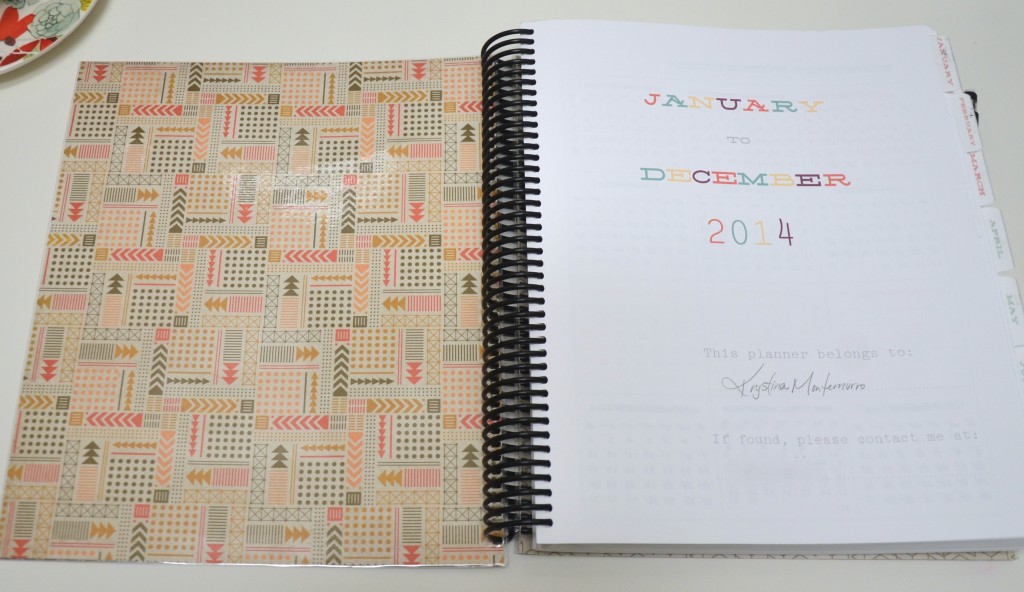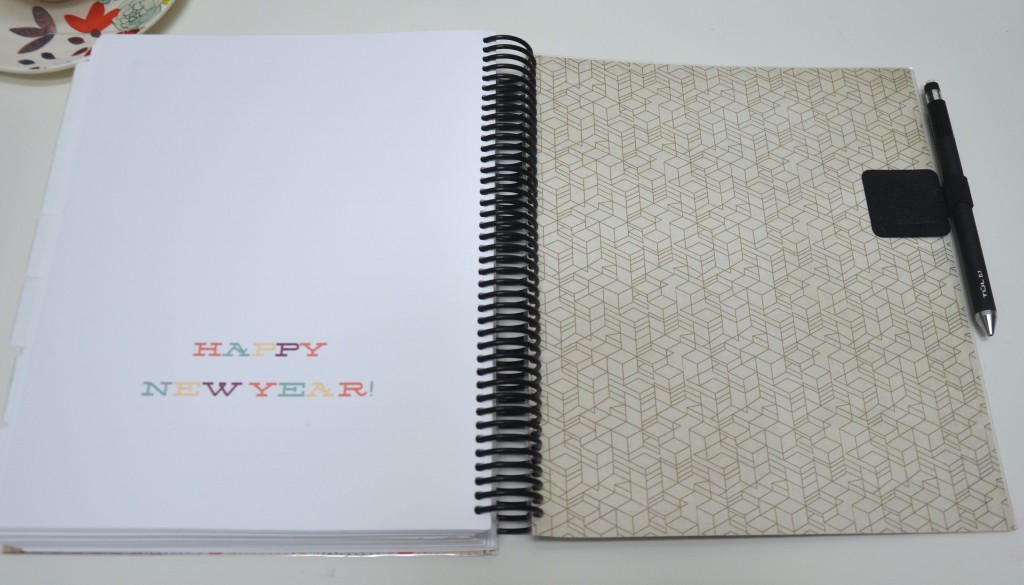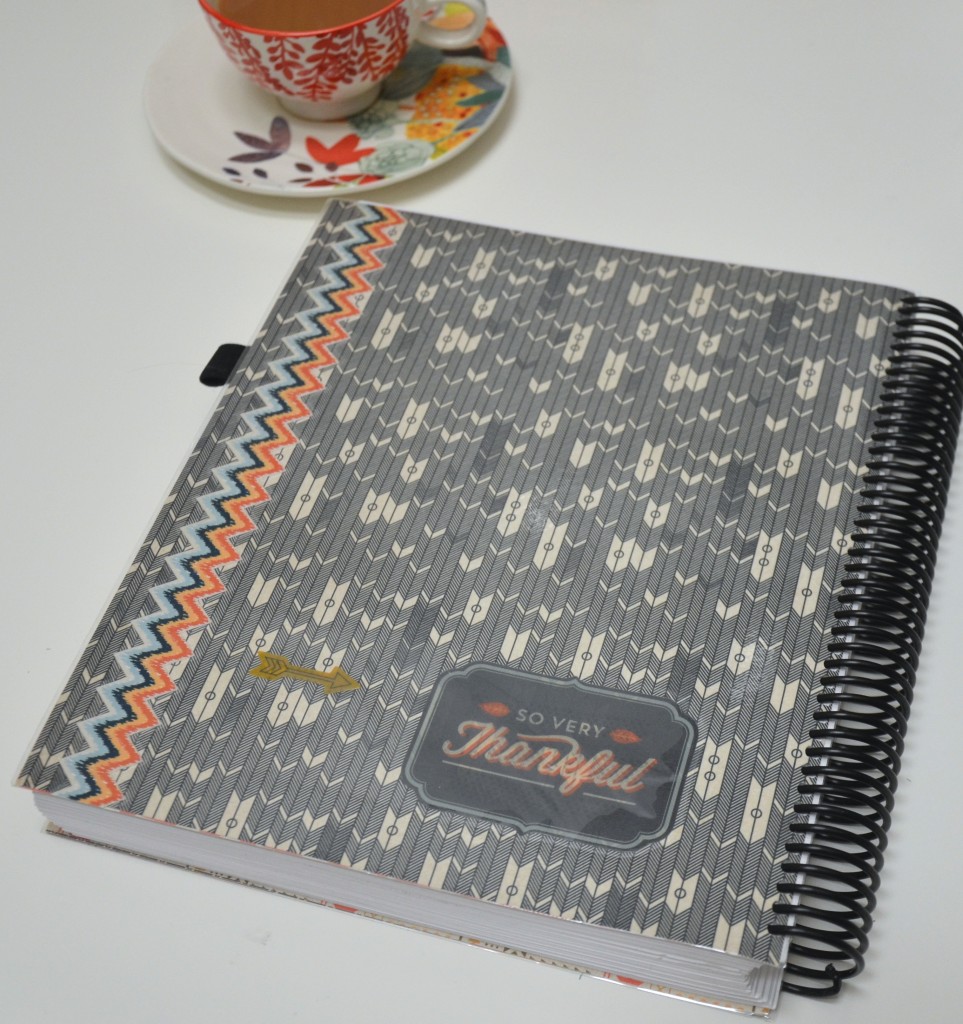 details on the planner i made:
this 8×10 planner is one page per day with 2 page per month layouts. 4 colors rotate for 3 months each; candy peach, aqua, lemon yellow, and raspberry. includes US holidays on month and day.
January 2014 – December 2014
each day has:
a to do list
appointment slots from 7:00am to 9:00pm
an area for household
an area to plan meals
a place to journal
a place to write down something you're thankful for
a place to track exercise
a place to track spending
a place to track vitamins
a place to track water
there's even little weather icons to track the day's weather
and the months are lined!!