2015 is just around the corner. get your day planner instantly and start planning :)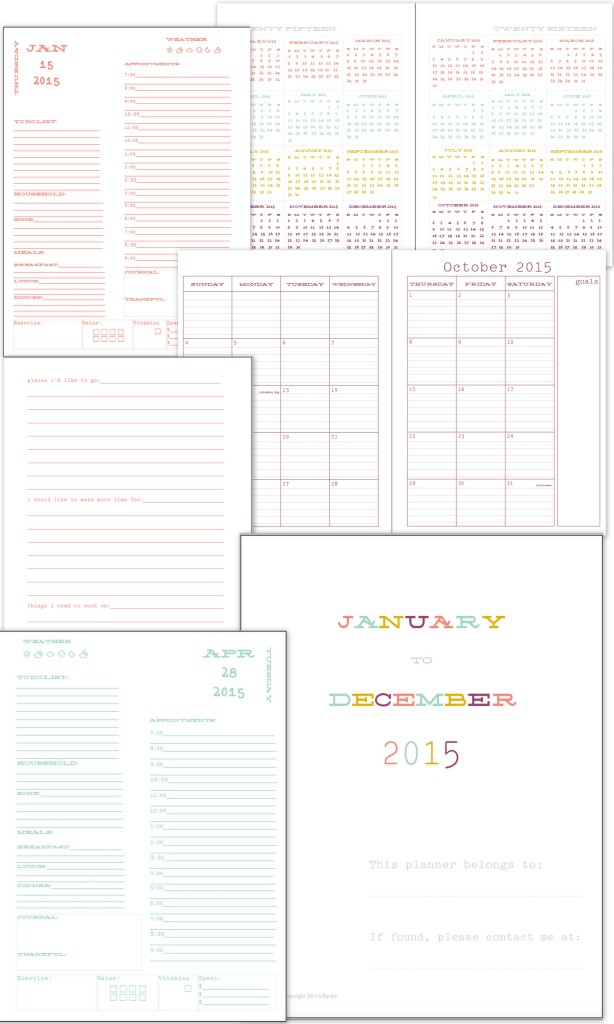 i am receiving orders for this 2015 planner from customers who had this planner for 2014!!
this 8×10 planner is one page per day with 2 page per month layouts. 4 colors rotate for 3 months each; candy peach, aqua, mustard yellow, and raspberry. includes US holidays on month and day.
January 2015 – December 2015
each day has:
a to do list
appointment slots from 7:00am to 9:00pm
an area for household
an area to plan meals
a place to journal
a place to write down something you're thankful for
a place to track exercise
a place to track spending
a place to track vitamins
a place to track water
there's even little weather icons to track the day's weather
and the months are lined!!
here's pics from the 2014 planner – 2015 is the same just updated! yay!
click here for DIY instructions :)
click here to purchase the new 2015 planner 
xoxo,
krystina