i was so busy last week that i forgot to snap some instagram. let me explain…
my oldest is trying out for the high school cheer team (never you mind the fact that she's going to be a freshman in the fall – i'm still 27 and always will be). numbers alone prove there is a 50% chance for her to make the squad. exhale. so she has been working her tail off to hopefully make it, because she absolutely loves it. i can't tell you how she just lights up every time she performs. trying my best  to help her reach her tough goals and not to stress out, i have been rushing her around all over town to practice, practice, practice. i am proud of her and her hard work. we hope it pays off. we find out the results today.
putting hair up high and tight for tryouts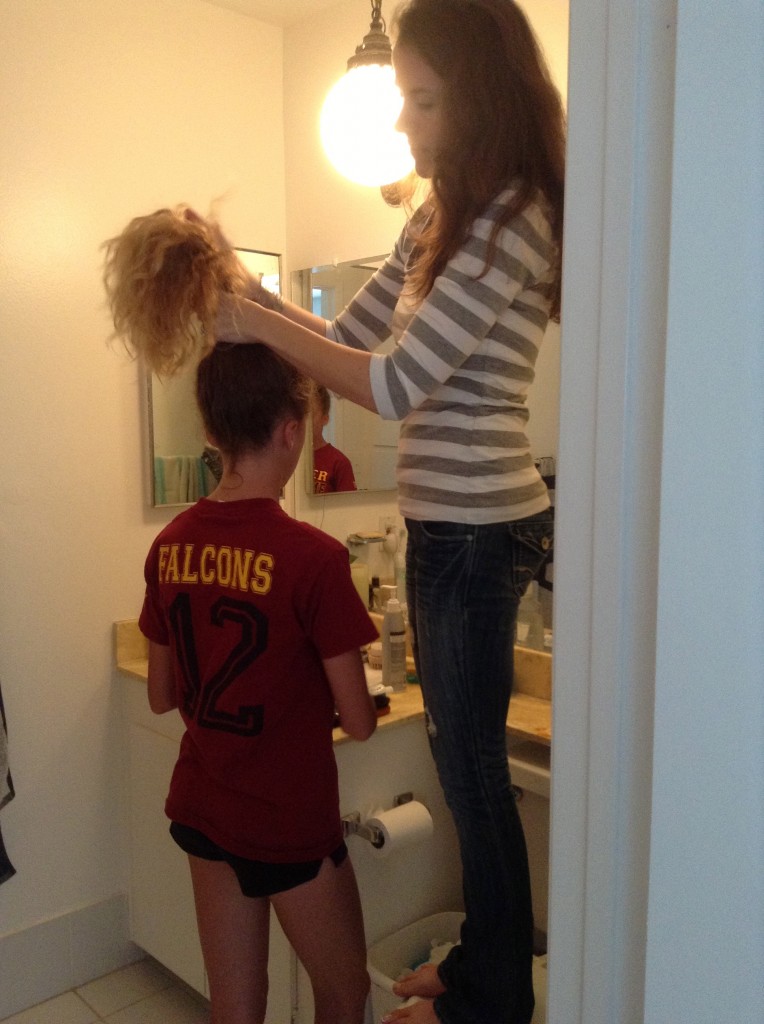 she's getting so tall, i have to stand on the toilet (i seem to stand on toilets a lot – let's keep that to ourselves)
i almost took an instagram of the flowers for after tryouts and the bottle of wine i bought together
-flowers for her, wine for me (calm down mama) know what i mean?!! exhale.
when i do take some instagram (most other days) you can follow krystina_mm if you like.
i hope your week was a bit less nerve racking than mine…
krystina