just finished another blog design!
this time i did a blog for a wonderful woman with great style and beautiful writing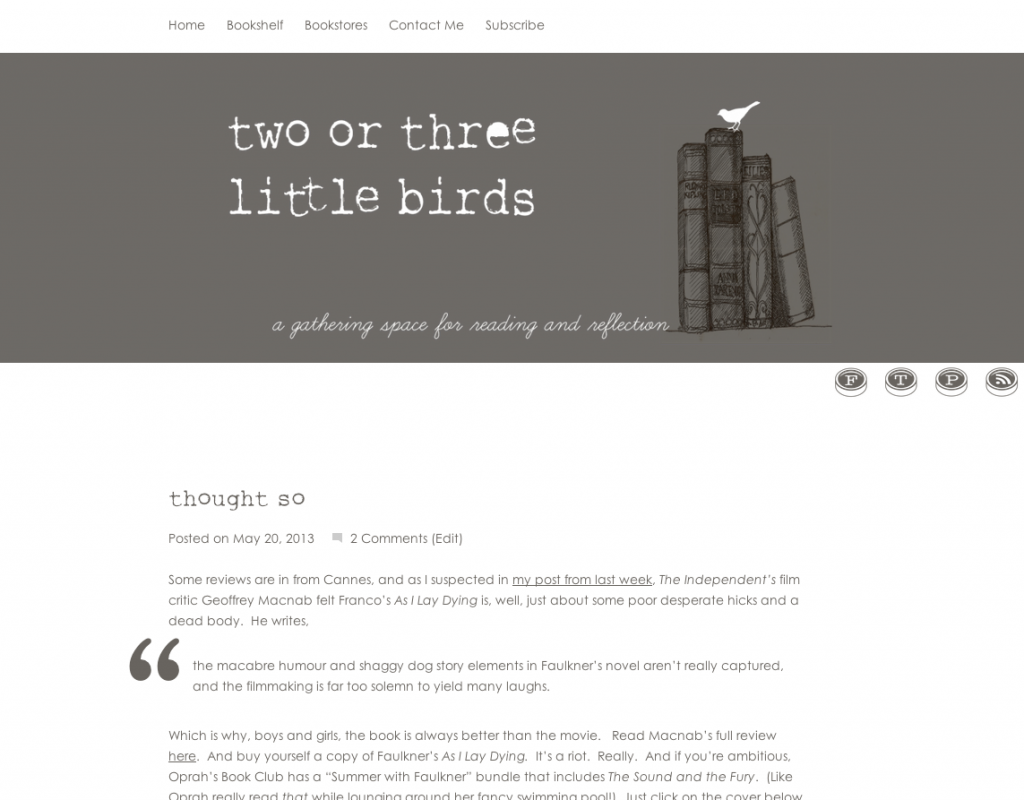 we made her a new header, changed up all the fonts and colors, made her some big pretty quotes, added "like" hearts (love these), and "email this", made some cool typewriter key buttons, and made her site responsive. so no matter what size screen is viewing it, it always looks lovely. check it out!
i had a fabulous time working with Two or Three Little Birds and now i am enjoying reading her great posts!
for more from my web design studio visit The Creative Arcade
xoxo,
krystina