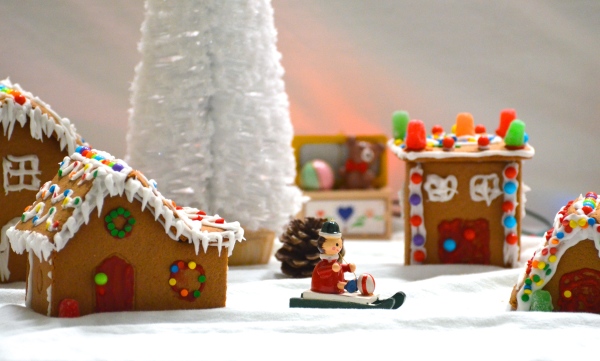 i picked up a gingerbread village kit with 5 gingerbread houses to decorate. perfect for our family of 5! now we can all decorate each house how we want it and get as creative as we like.

i really enjoyed seeing each family member's creativity and originality expressed as we shared hot cocoa and Christmas music and the 1 tube of white icing – next year i will pick up extra tubes :)
are you finding time to enjoy the season?
xoxo,
krystina