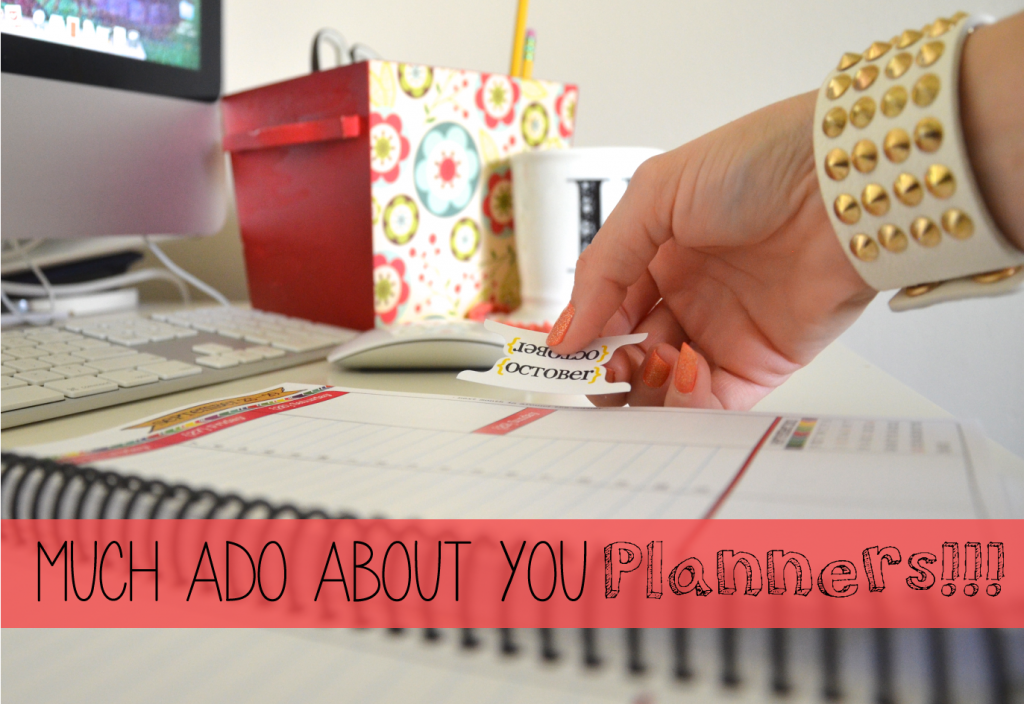 i was thrilled to be one of Emmy's guinea pigs to play with the new planners! how could i help myself? my burning paper planner addiction is hard to deny…
i am so excited the planners are back! and now Much ado About You planners have do it yourself tabs (this means you get a sheet of monthly divider tabs that you insert). anyone can do this, even if you don't have a crafty bone in your body – it's like putting a sticker on a piece of paper – really – it's that easy!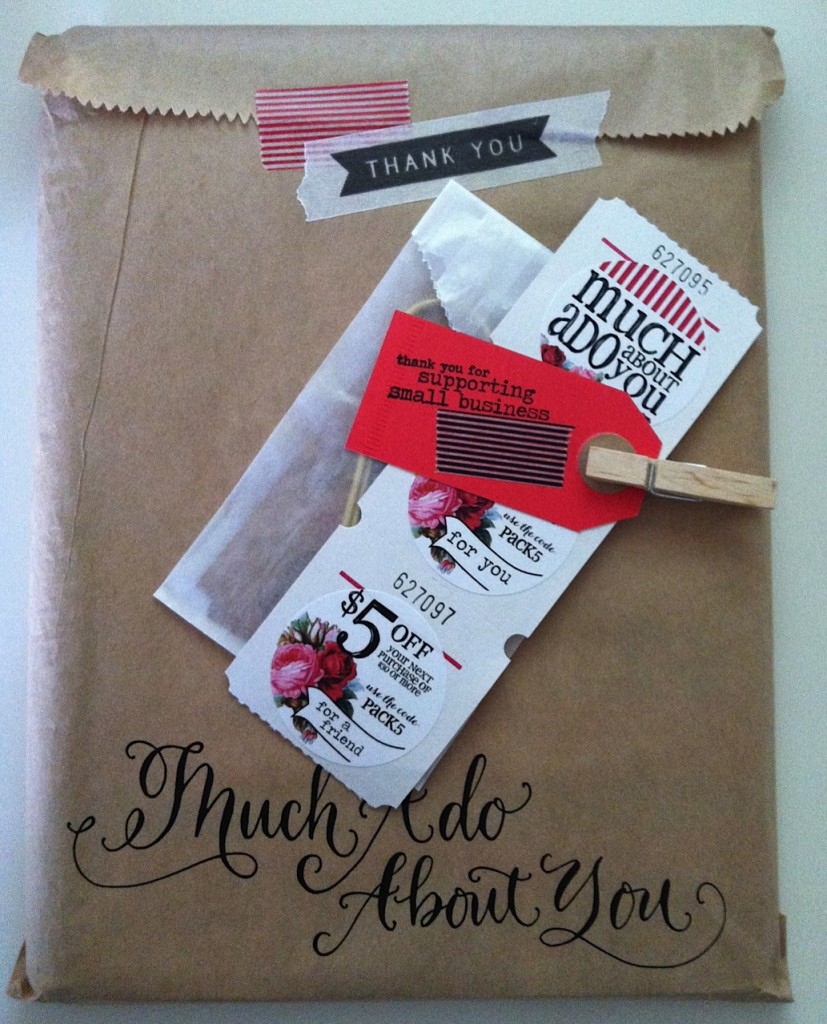 here's what i got in the mail. i love pretty packaging.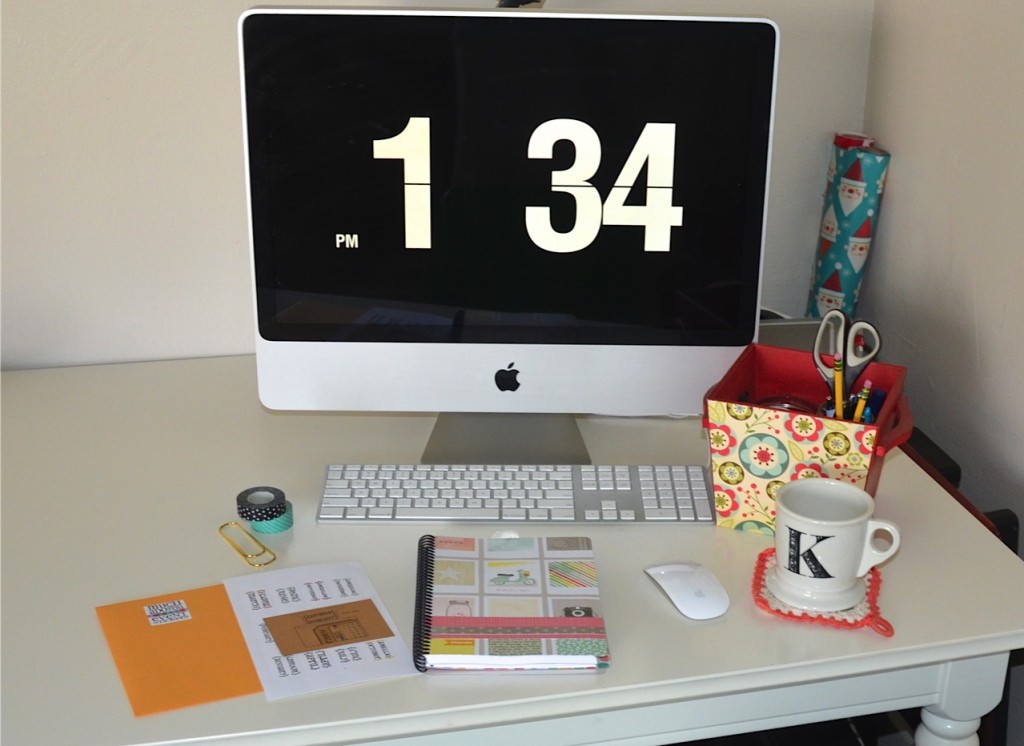 ready?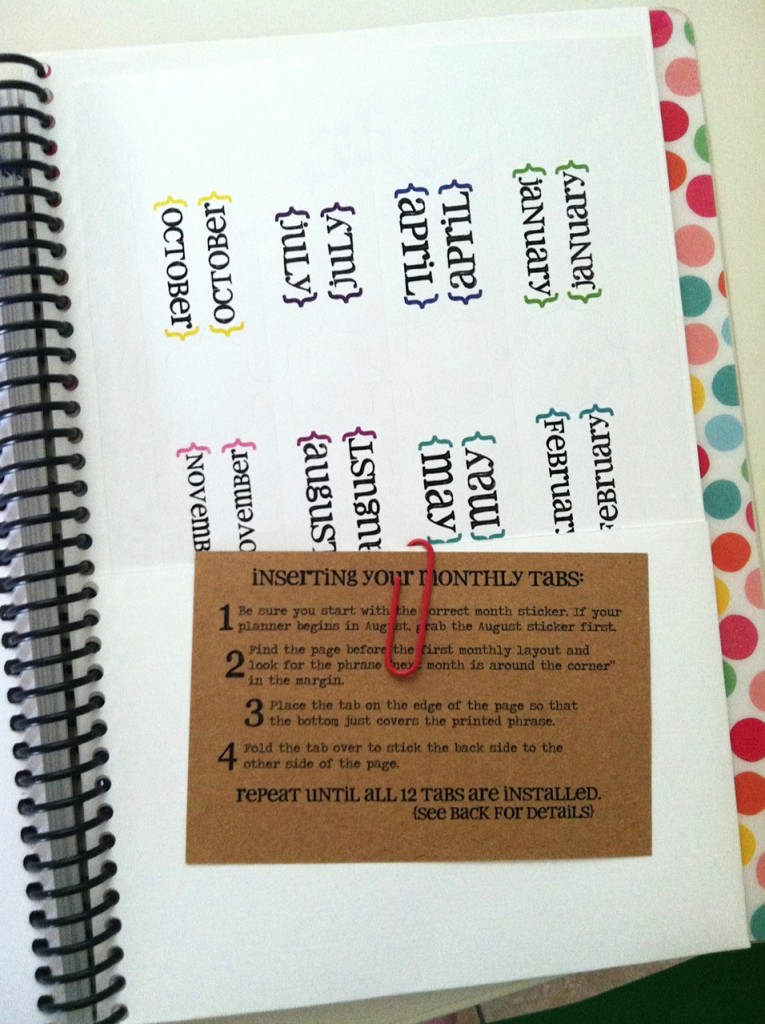 this is your sheet of monthly divider sticker tabs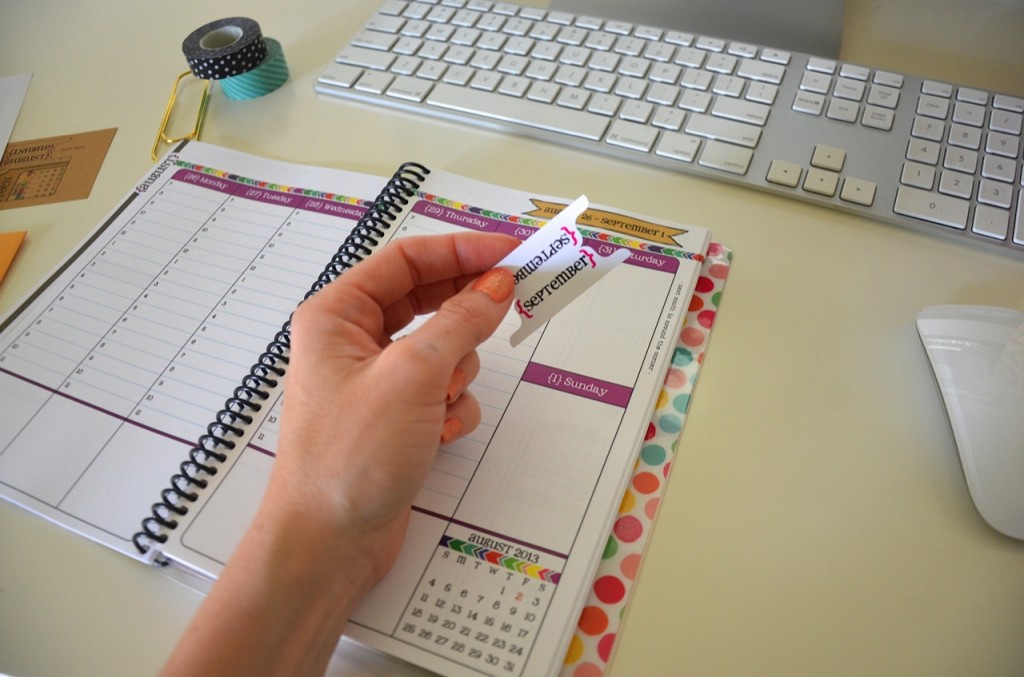 if your planner is august to july, start with august. if your planner is january to december, start with january. carefully peel your sticker off the sheet.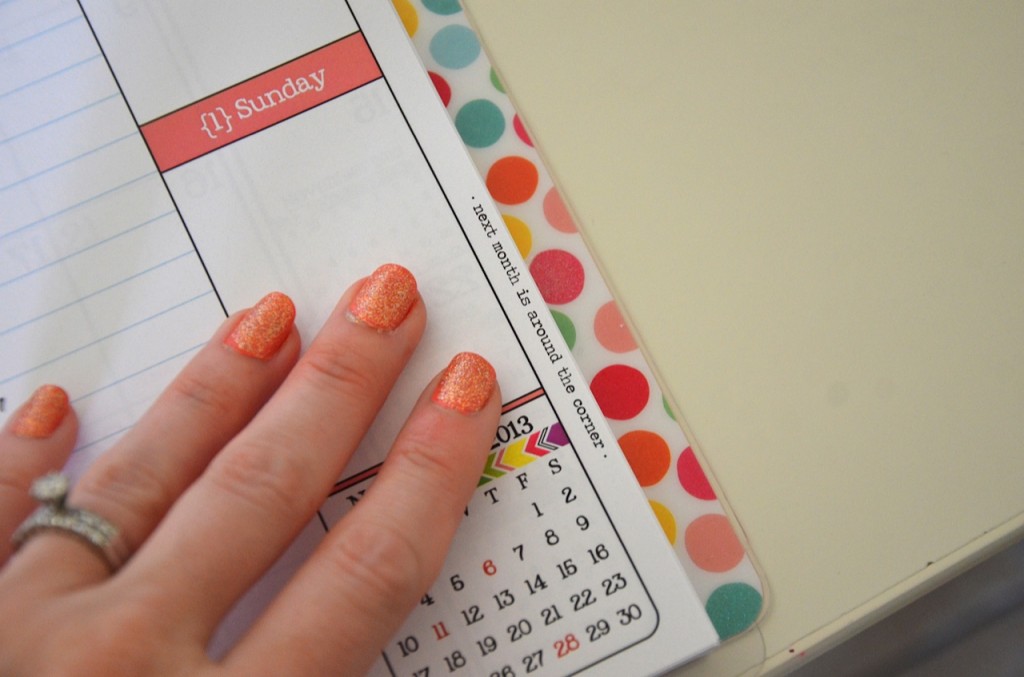 and place where you see "next month is around the corner"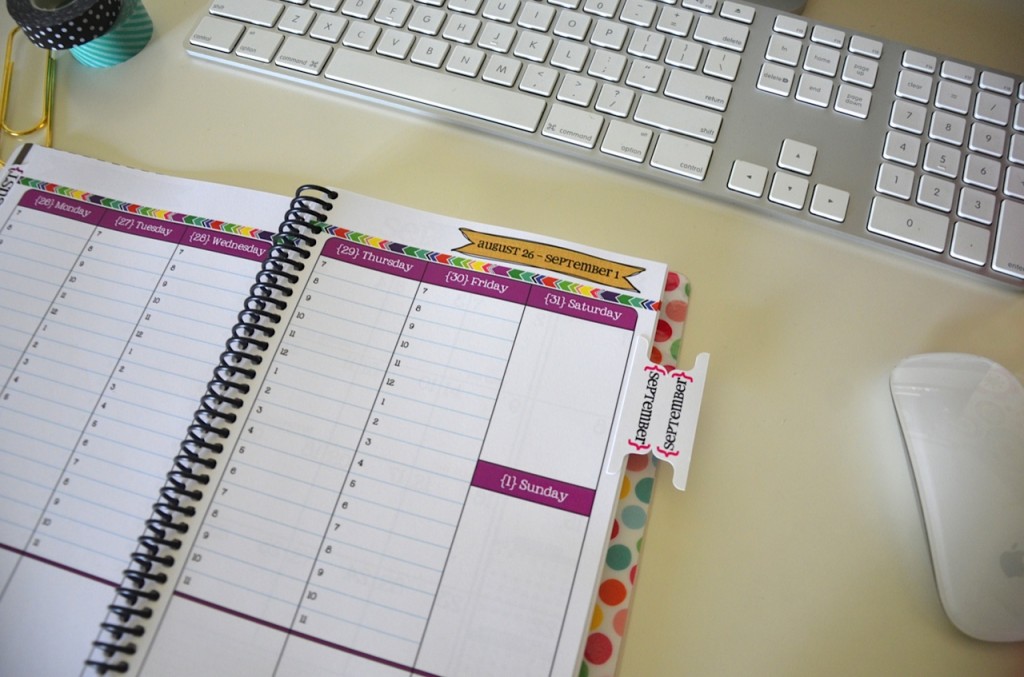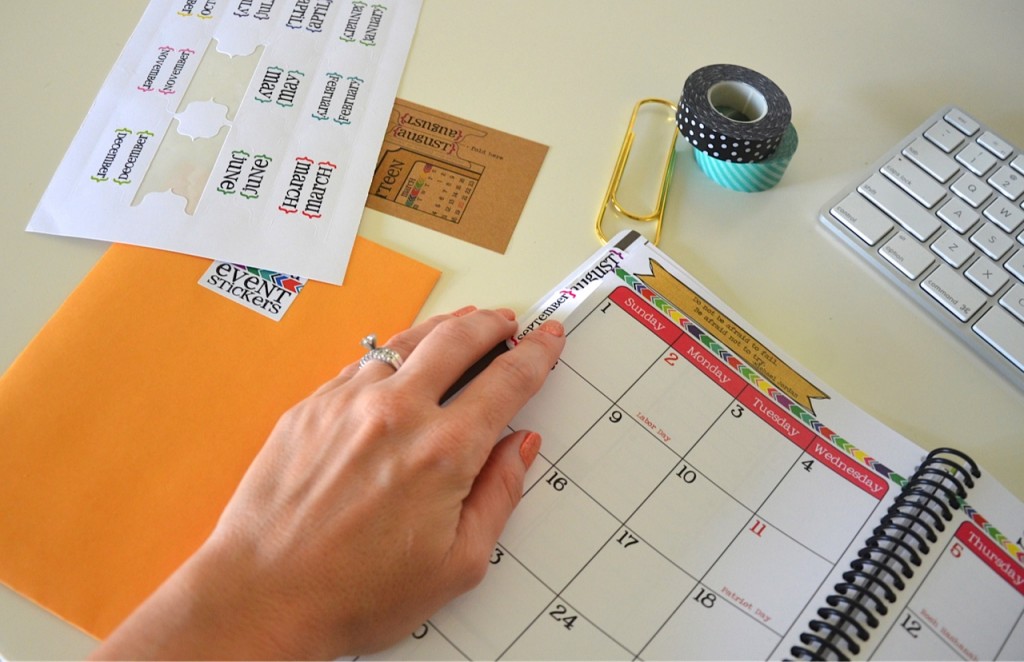 then align and fold.
and repeat.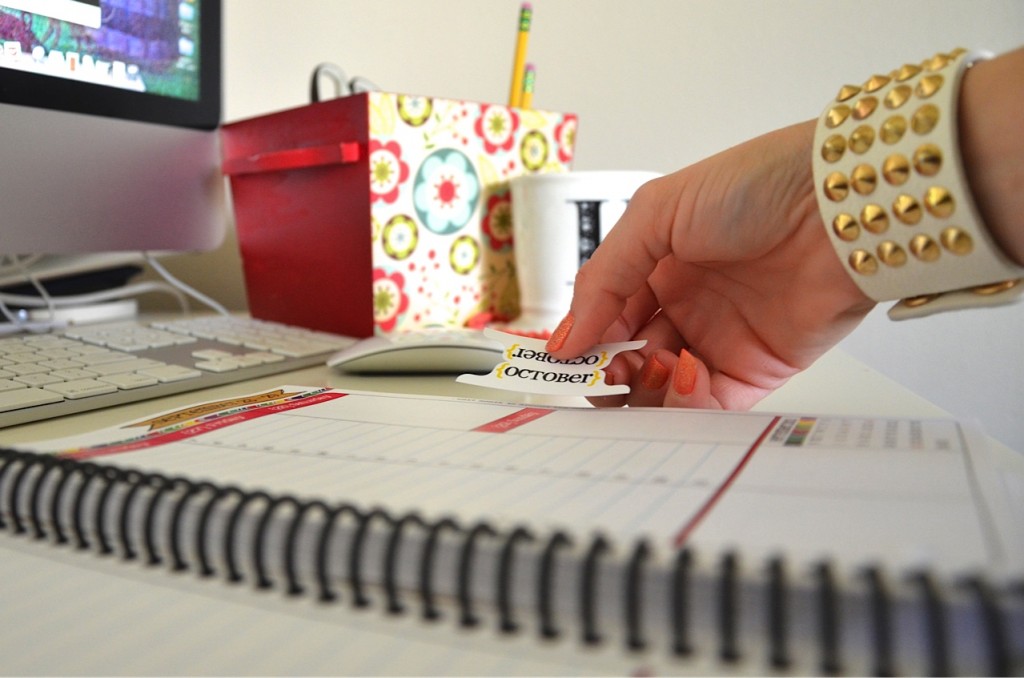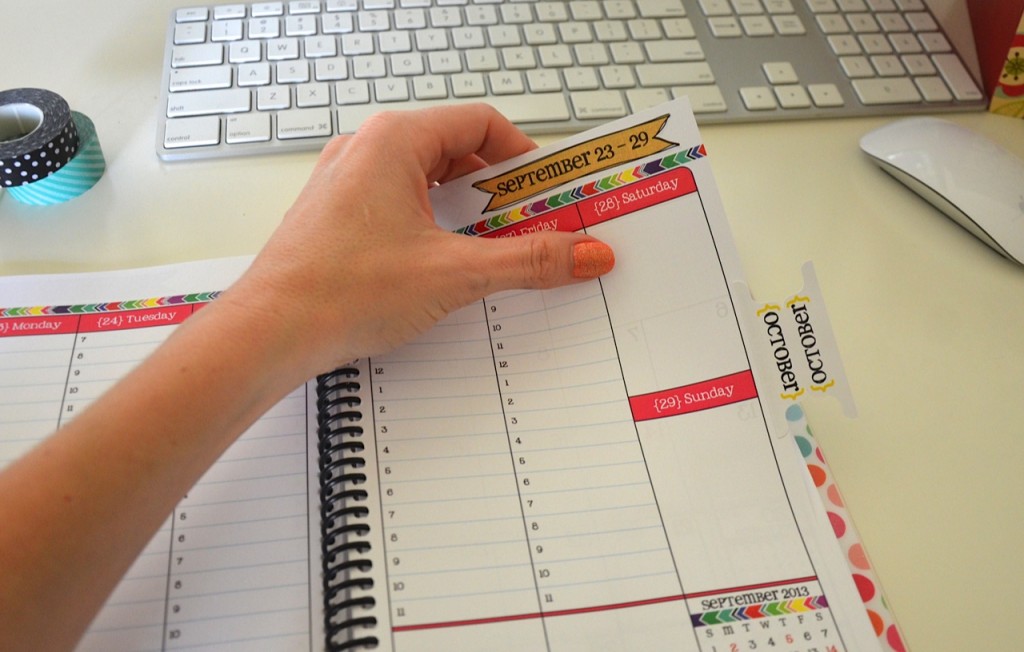 like so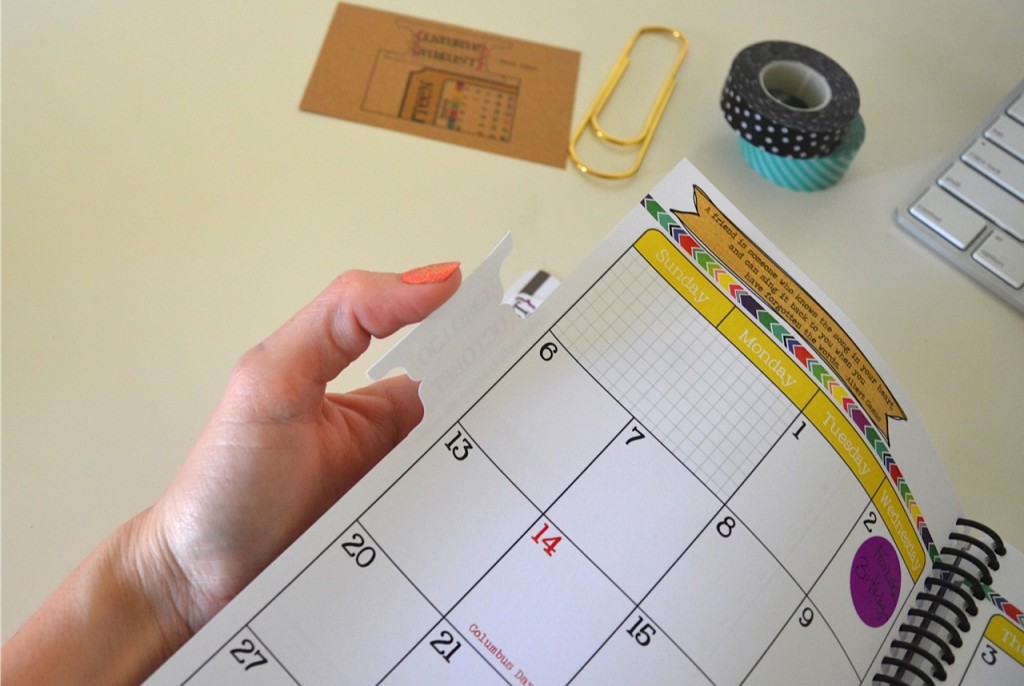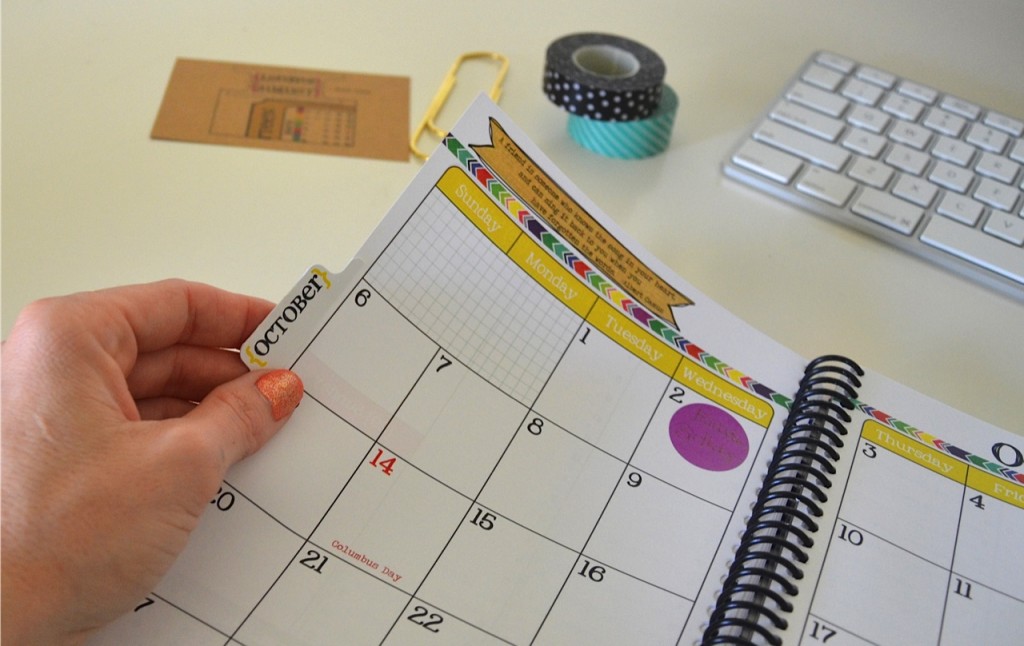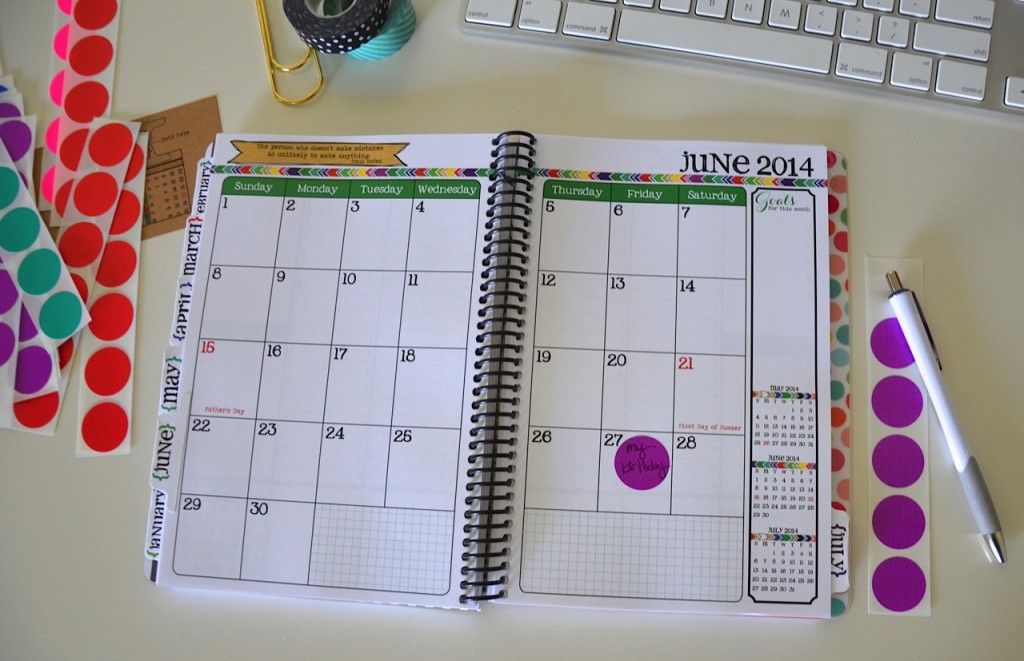 your planner also comes with colorful event stickers!
this way you can add special events stylishly.
oh look at that, my birthday is coming up.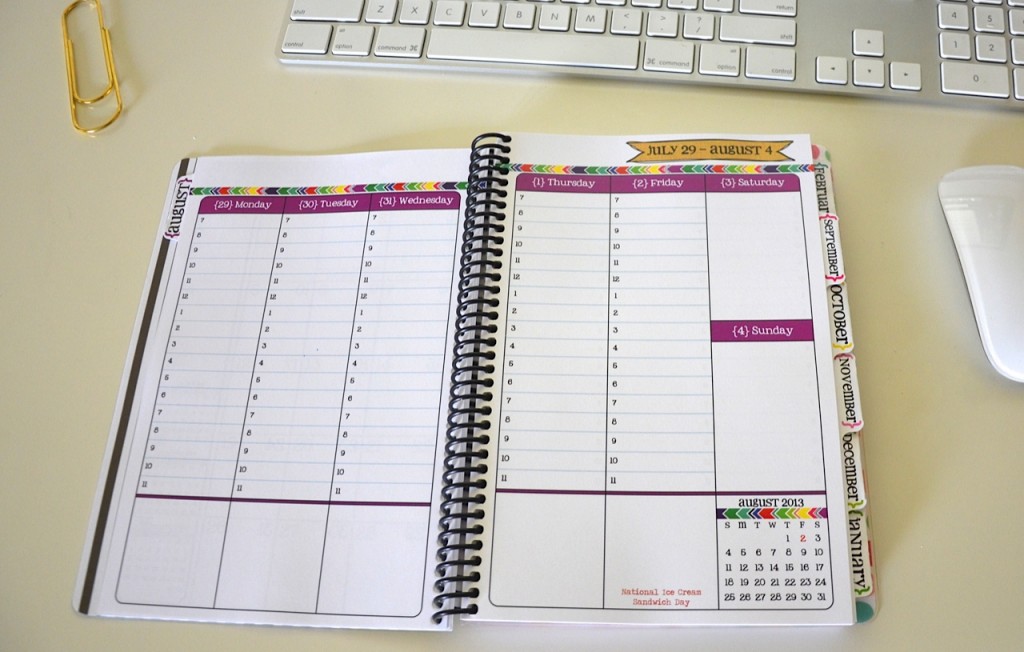 i love all the lined space to write activities, plans, and appointments in.
i use the space below to write plans for dinner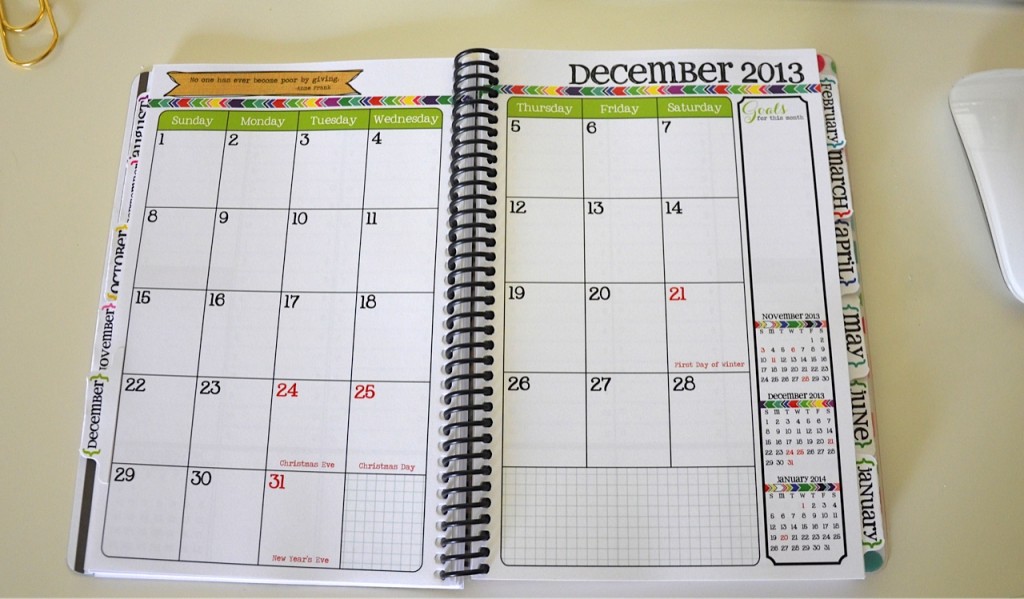 monthly planning.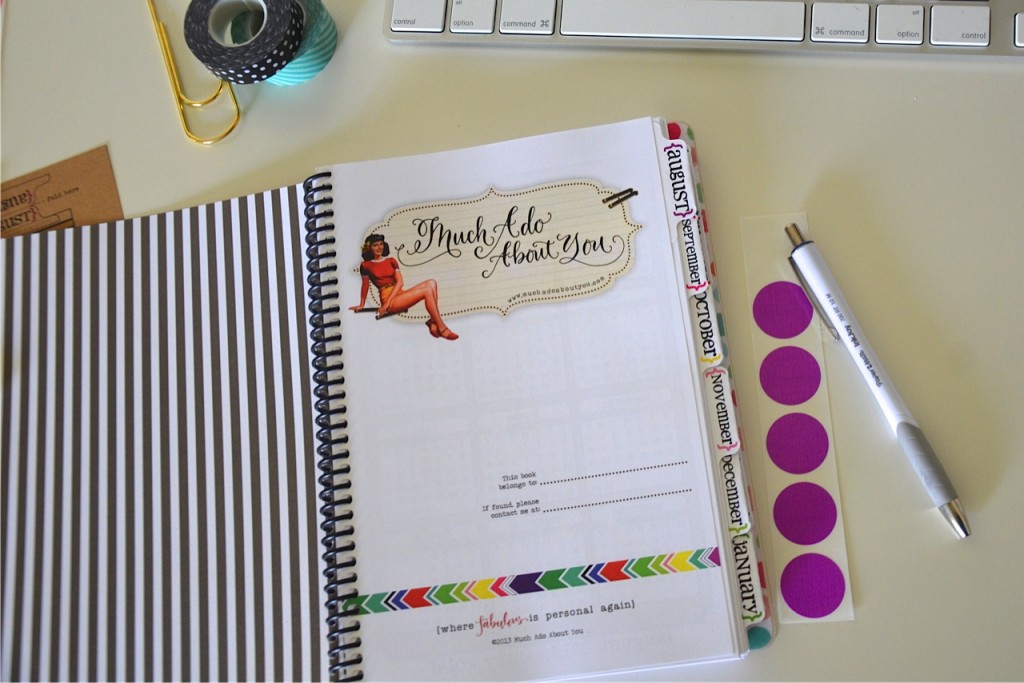 inside the front cover there's a place for your name and how to contact you in case you lose your planner.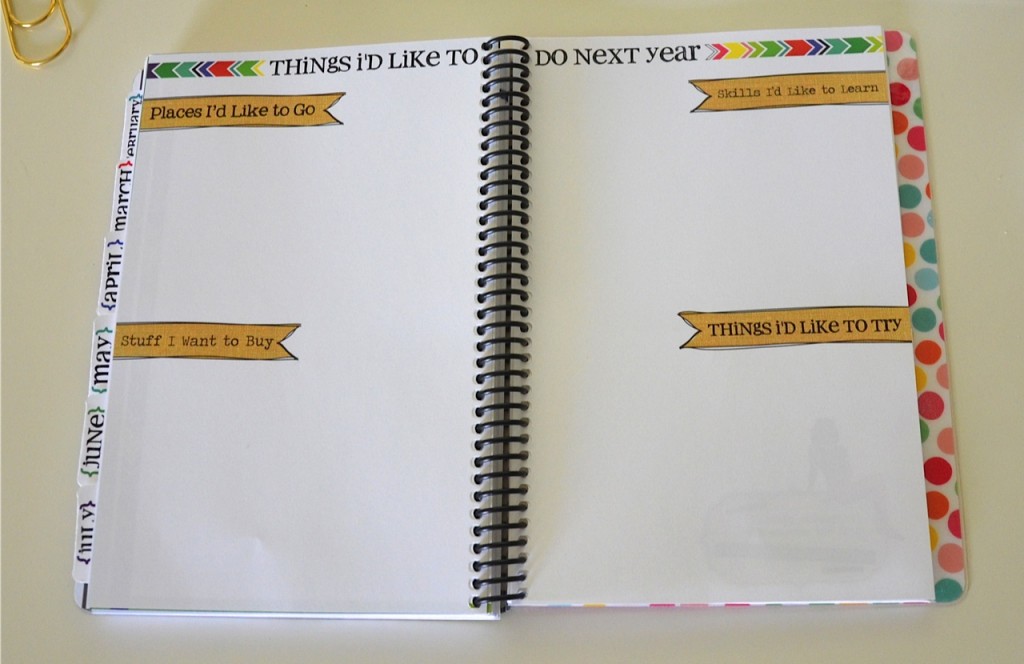 in the back there are great pages for planning, notes, future calendars, and doodling.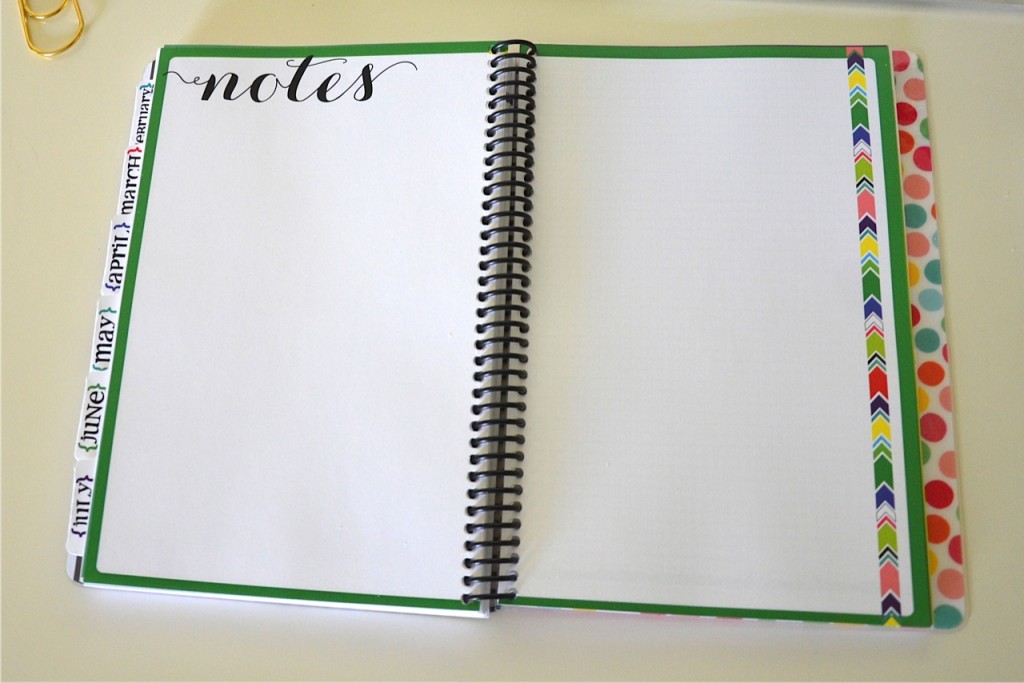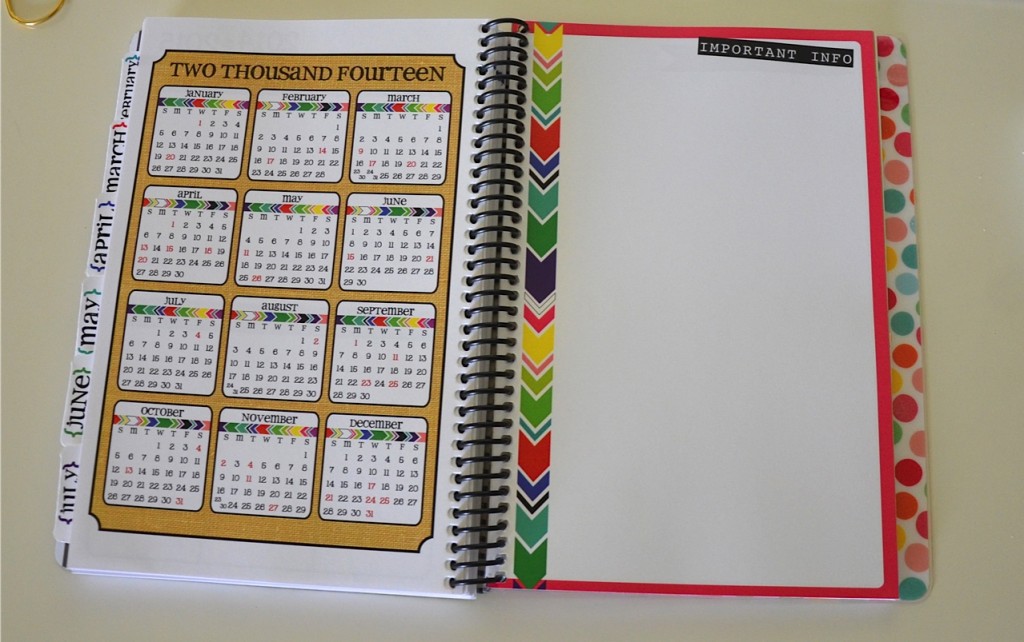 and a lovely folder to hold loose notes, aspirations, and dreams.
oh, and that handy-dandy giant paper clip comes with your planner to mark the current week :)

please visit Emmy's shop Much Ado About You. you have until June 10th  to order an August start.
for a custom cover you can order one made by the pleated poppy or follow Emmy's tutorial on how to make your own :)
xoxo,
krystina