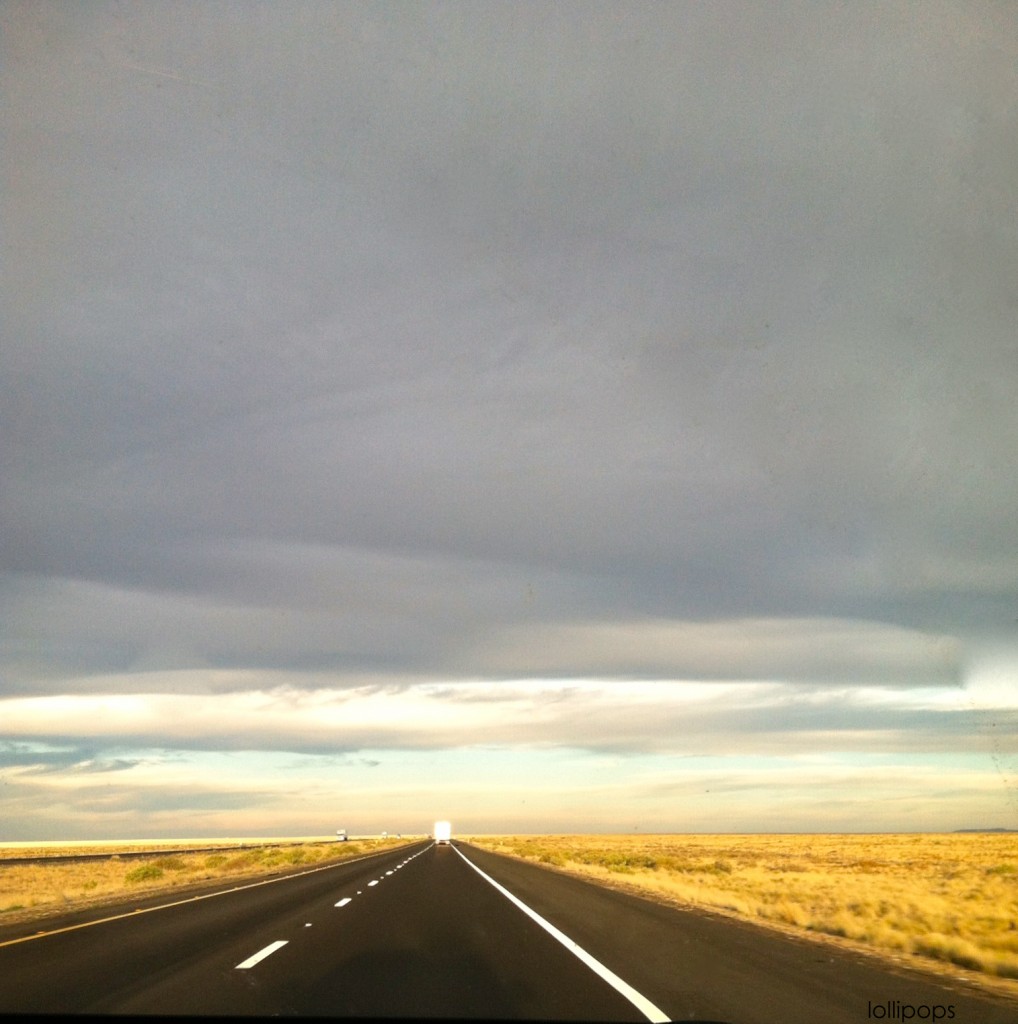 i was struck by this live canvas while driving across the Arizona desert by the blanket sky, the orangey lighting from the setting sun behind us, the contrasting black highway, and the yellow dry desert grass.
makes me think: open road, limitless, endless possibilities.
our journey is what we make it.
this was taken with my iPhone, believe it or not. i can't believe it – how far we've come with phone cameras. 
xoxo,
krystina