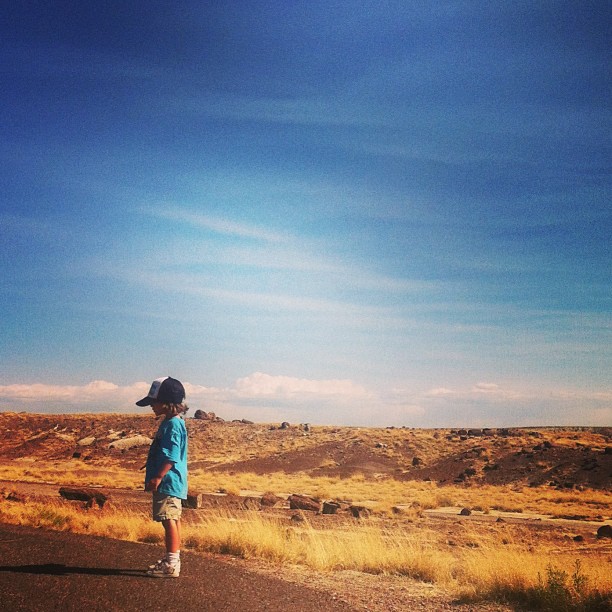 Brockman in the petrified forest national park
you know those people who are so opinionated you can't cultivate a deeper relationship with them? you know the ones who are so strongly adamant about something when you first meet them and that very something is something you do or have or love? for instance i have had people tell me these statements (i promise i am not making these up)…
rottweilers are the worst dogs to own. no-one should ever own a rottweiler – they should all be put to death. (my husband owned one and it was the sweetest dog)
homeschooling is stupid, what do they do all day sit around in their pajamas and read? (i actually homeschooled for 9 years, we were out of the house most of the time learning about the world by being in it. amazing is an understatement)
all professional surfers are dumb drug addicts, they've hit their heads so many times they can't really do anything any more. (wow. just wow. i'm married to one, he happens to be an executive now, still surfs, head is just fine. no drugs. hello?!!)
it's pretty tough to foster a friendship when someone says such strong statements even after i let them know i homeschooled or my husband was actually a pro surfer they just keep going on the same rant! really! the statement you are saying is false. hello?!!(waving arms) they have put up a wall like drawing a line in the sand. what do i know. i'm just living it. i feel like these opinionated walls are shutting others out.
you wouldn't think by the quotes i have above that i live in a wealthy well-educated population – so there goes THAT opinion…
so what do you do? do you move on or debate until you convince them otherwise?
krystina