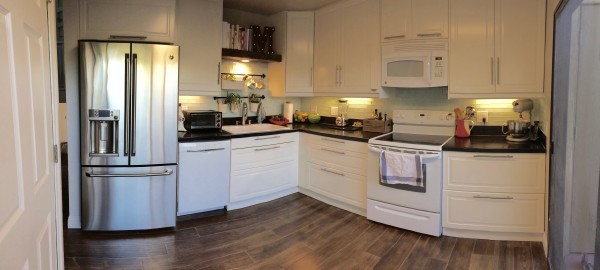 We moved here in the summer of 2013 and with a beach house from the 1970's you get a few things that need updating. We did our floors last summer and this summer we chose the kitchen. The hideous cabinets were peeling paint all over our new floors and no matter how hard we scrubbed it, the kitchen never looked totally clean. For the construction I elected to do as much work as possible seeing that HGTV makes it look so easy and we really needed to keep costs down as much as possible. I will admit, during the demo I noticed the cabinets were solid hard wood. Well-built, but warped and done. Solid hard wood in't easy to knock down, thankfully my carpenter came in with the muscle.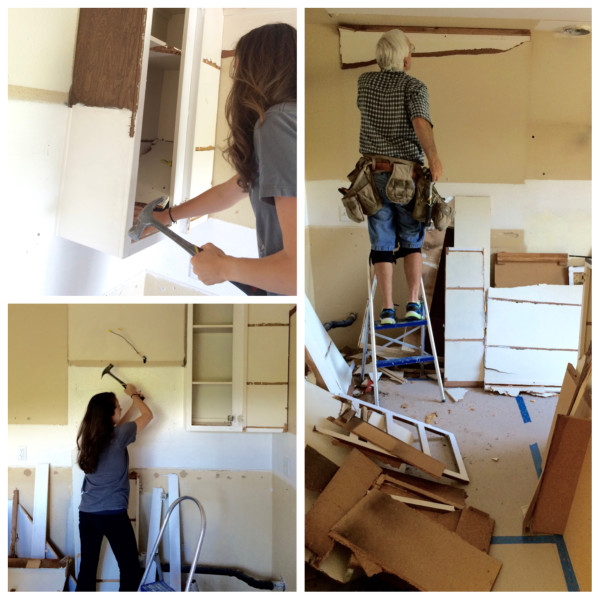 I ordered Bodbyn IKEA cabinets. I put together all the cabinets and drawers with a manual screwdriver – the power drill was to hard for me to control safely. My wrist was a bit sore. All the screws for each piece, doors, drawers, and the rails that hold the drawers. We're talking like 100 screws.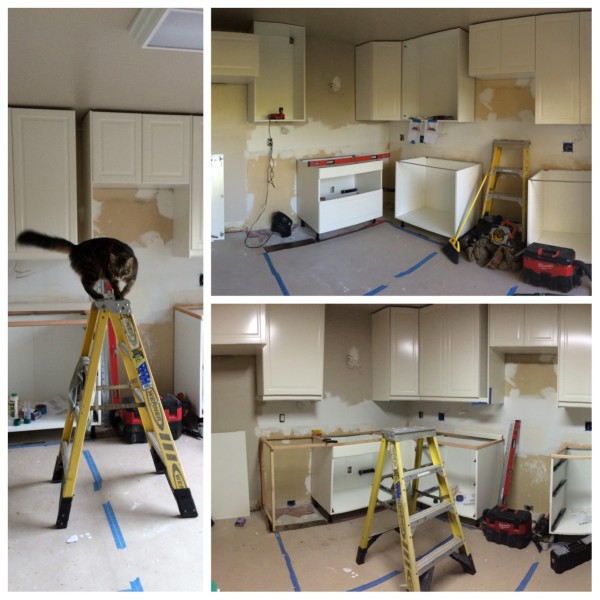 I learned a lot and worked my buns off. We kept our corian countertops and all the appliances, except the fridge (it wasn't costco-friendly) and dryer (it wasn't stackable). We had a countertop specialist pull out the countertop for us and put it back in when we were ready. We had an electrician do under cabinet lighting and the light over the sink inside the shelf we built. We had a plumber move things around under the sink because between the pipes and the garbage disposal we had no room under the sink and I wanted the IKEA Domso drawer for under the sink. I ordered a deeper drawer than what it usually comes with because I really wanted to maximize my storage. Our plumber worked a miracle – water must flow down so it drains, this is tricky when moving everything up as he did. I love our plumber!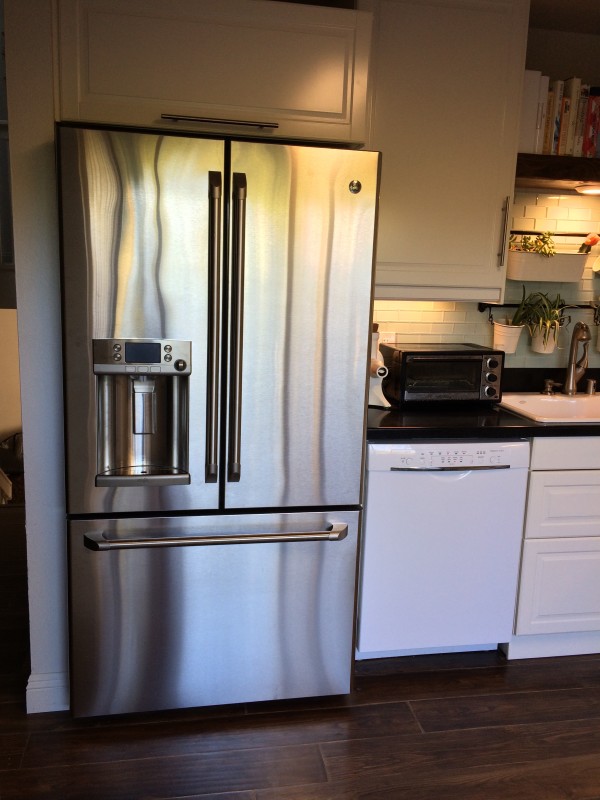 I love our carpenter, we had a lot of good laughs, my favorite was when he inadvertently said – "If it doesn't work, it should have." – I decided to sarcastically call that his company motto! So funny!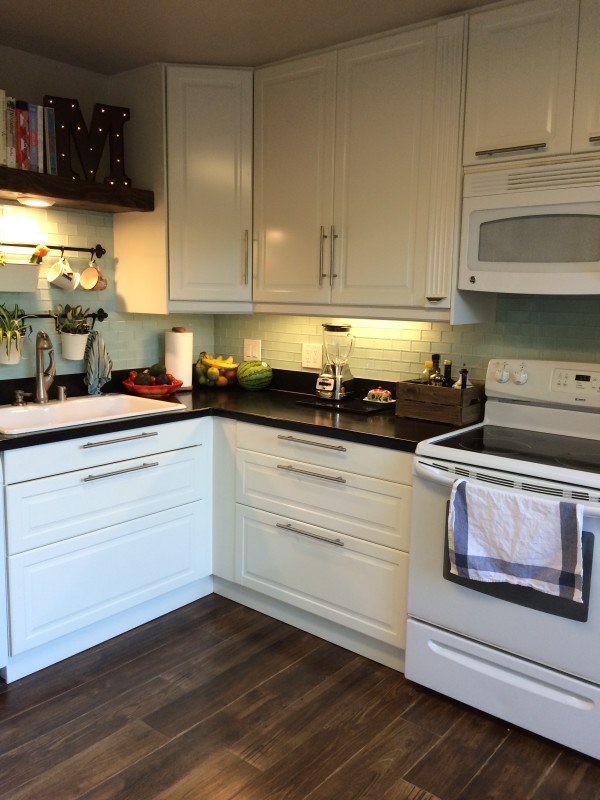 The kitchen took 2 weeks from start to finish – except for the custom spice drawer. The laundry area took about a week separately from the kitchen.
after: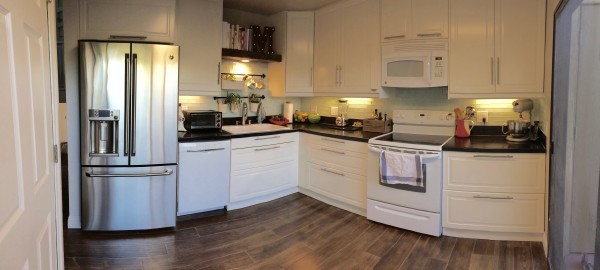 We love it! What do you think?