well, to close the first month of the new year, i would like to share what has transpired so far in the last 31 days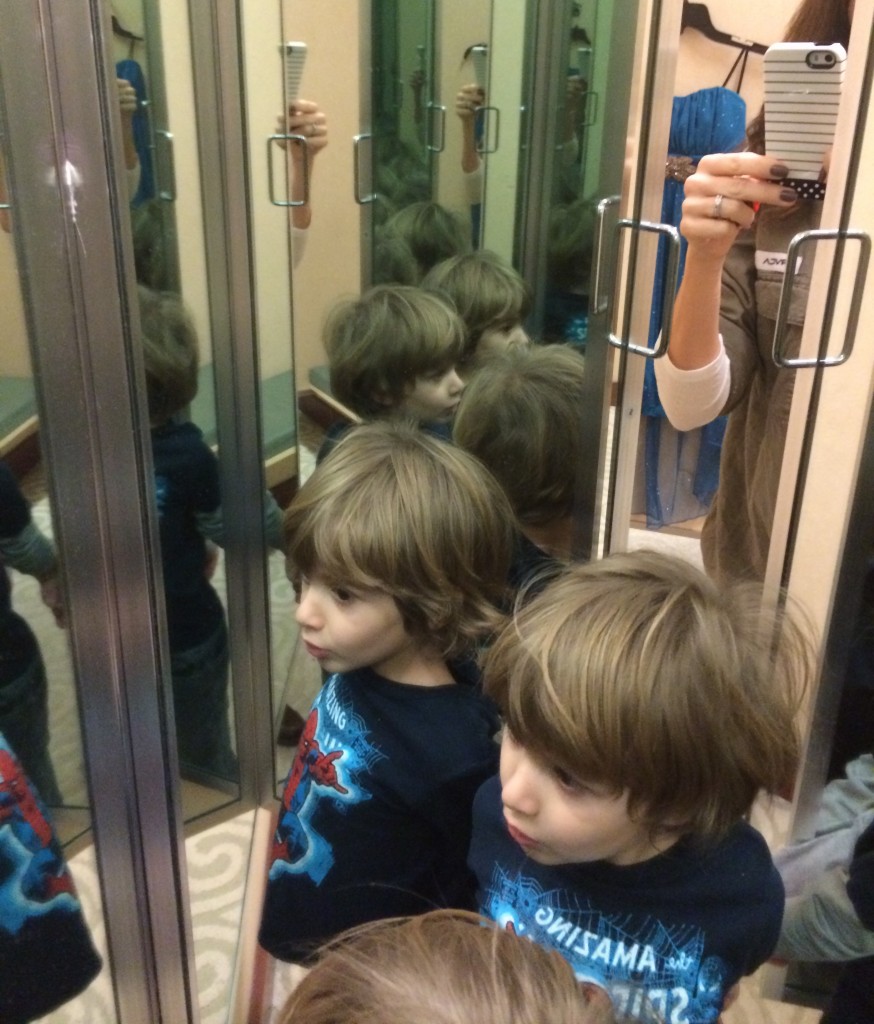 my son has the energy of 8 boys. look he's multiplying! ok that's not so bad, but it is exhausting!
our neighbors' pipe burst, our condos are attached so we had quite a waterfall and now have major water damage. their insurance is not being "like a good neighbor" and does not want to pay. i am so sorry, they have paid their insurance every year for 22 years, can someone please tell me what insurance is for?????
the car wouldn't start
4 colds just for me and counting. and what is up with that 5 week cough my kids have???
the surfer guy's drivers license expired and they did not send a notice in the mail (only for vehicles they do, i guess?) they refused to help us over the phone after a 3 hour wait and he is working and traveling so much he cannot go to the DMV in person. he has to wait 4 weeks for it to come in the mail. in the meantime he cannot rent a car for work traveling!
my gym ended childcare "indefinitely". i already had enough excuses not to go, this one is kinda deflating. over MLKjr weekend my fancy gym changed their company and ownership without notifying their loyal members/customers. there is no childcare. this sounds like a lot of poor planning and a terrible way to treat their "membership".
the car wouldn't start again 3 weeks later. this is after toyota cleared the battery 5 days prior for "pass" good to go… um no. very embarrassing. my middleschooler was hiding in the back seat while AAA came to jump us at the high school, ugh.
had a bunch of mean cheer moms eject me from their "area". we were in a very nasty part of california and people happen to be angry there. i wasn't about to get my throat slit for a seat on uncomfortable bleachers in a high school gym by 19 angry "women". i was actually happy to leave. when our girls performed i sat up front and guess what? we got 2nd after losing 8 girls to major illness or injury. it was a miracle they did so well. one girl performed on a broken foot, 2 others vomited before and after from the flu. the team whose moms ruled the seating? they didn't even place. good thing they had those seats all day.
i am not sleeping. its about every 4 nights i get a good rest. i have been running around so much its hard to stop spinning my wheels.
had a "disagreement" with the surfer guy and i was pretty ugly. i need to watch my emotions a little. sorry honey.
our 401K is jacked up. the company moved it to a new bank and suddenly there are no funds and nothing is going in. when i call to ask, no one can help me.
suddenly keep getting asked to do work as a graphic designer from corporations but it never really goes through. kinda feels like a scam. so far i'm not signing anything.
our anniversary consisted of a 40 minute lunch together. we wanted to make it much more, but it has literally been impossible with life and the kids. however – while we were at lunch the kids were decorating the house so when we came home they surprised us with "happy 14th anniversary" posters, cards, and paper chains! so sweet.
it's not really that bad. when i write it all down it's not as bad as thought, in fact i feel like there's much, much more, but there isn't. it's all just really hard. and i am thankful. so very thankful we are healthy-ish. no major illness i know so many are suffering from. we continue to pray for a friend of a friend's 16 month old son who didn't wake up last week. and our friend's 9 month old who is undergoing intense surgery to open his airway obstructed by his lymph nodes that the doctors can't seem to pinpoint the cause of. the many lost. the many tragedies. remembering to count our blessings, life is so fragile, and all of my above "problems" are just little inconveniences that will pass. i do hope the rest of the year takes to a different path ok January? maybe a little less rocky?