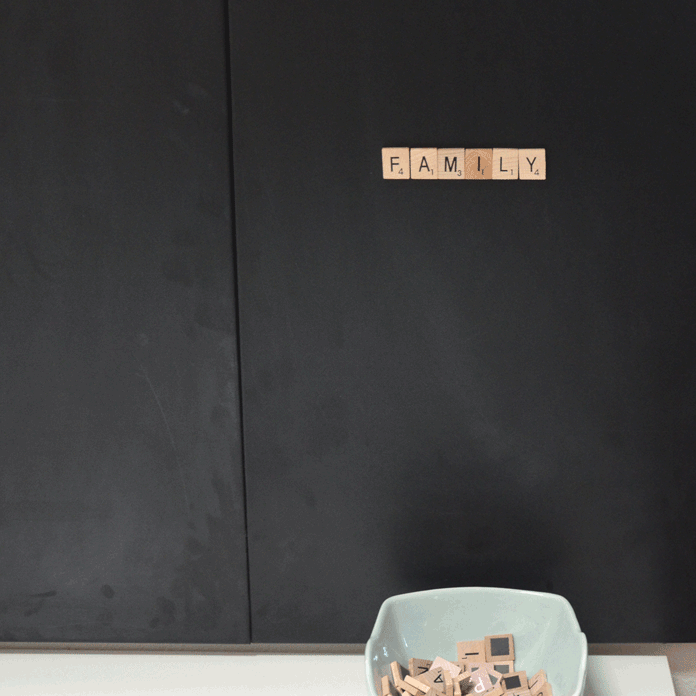 in real life not on your iPhone, this is "words with family".
magnetic scrabble tiles! yay!
how to:
i purchased a bag of 100 scrabble tiles from etsy
i purchased magnet sheets, found in the printer section of your office supply store.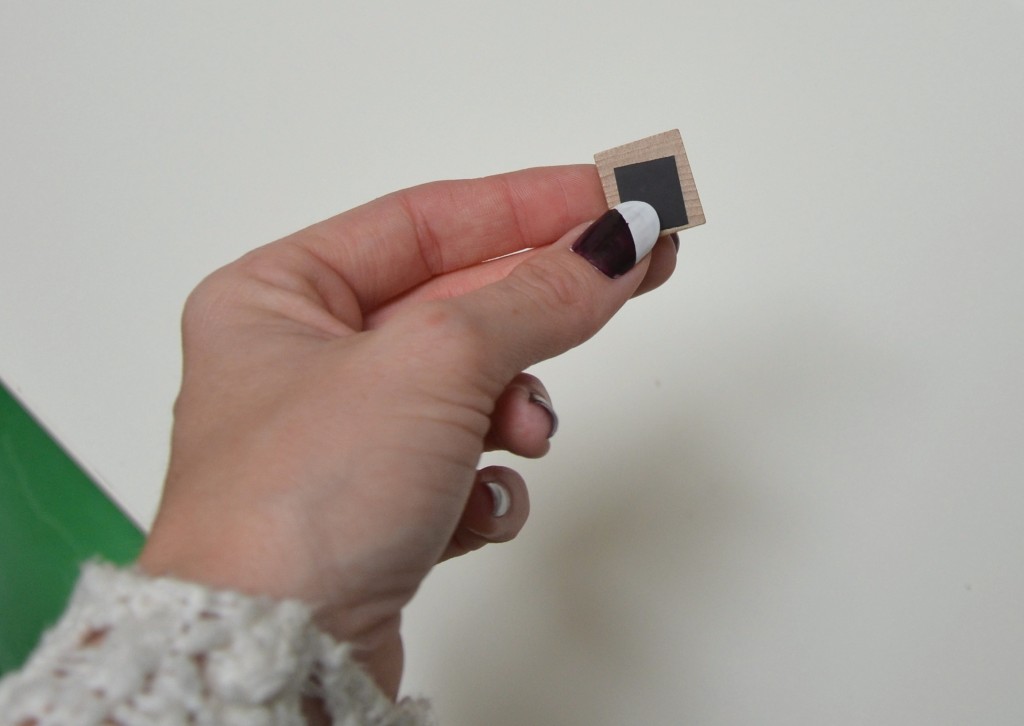 3.  cut into squares and use your favorite adhesive to stick to the back of the scrabble tiles. i like xyron's tape runner. scotch tape runner is good too. anything that will keep your magnet and scrabble tile together so they don't pull apart when you remove a tile from the magnetic surface you are using.
      4. start playing words with family with your family :)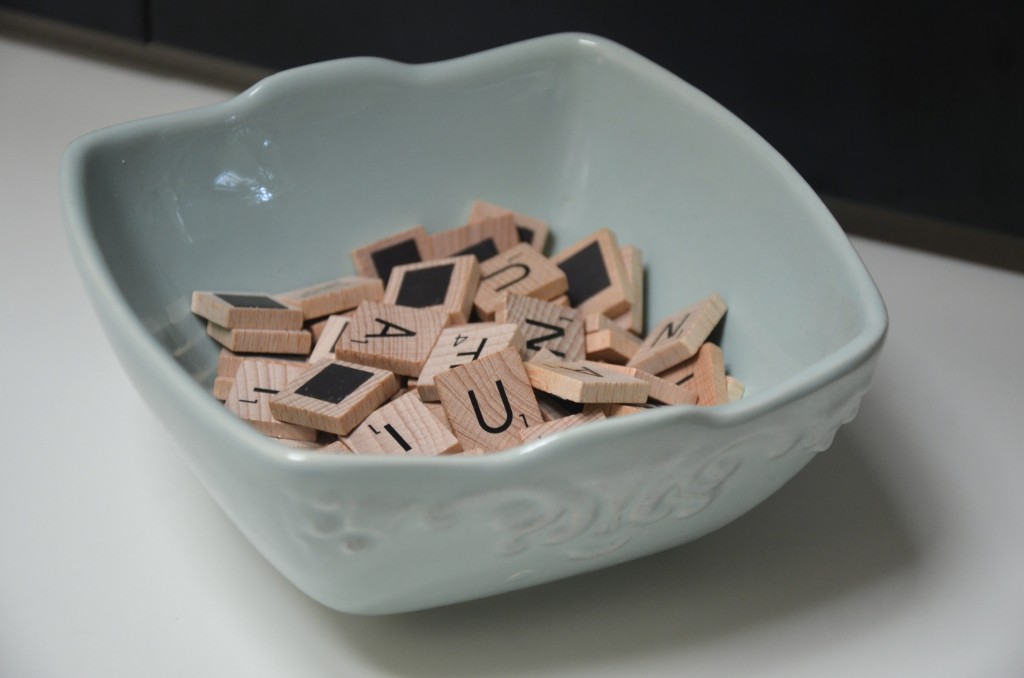 our family is playing scrabble on my new magnetic chalkboard wall!! (chalkboard wall tutorial here)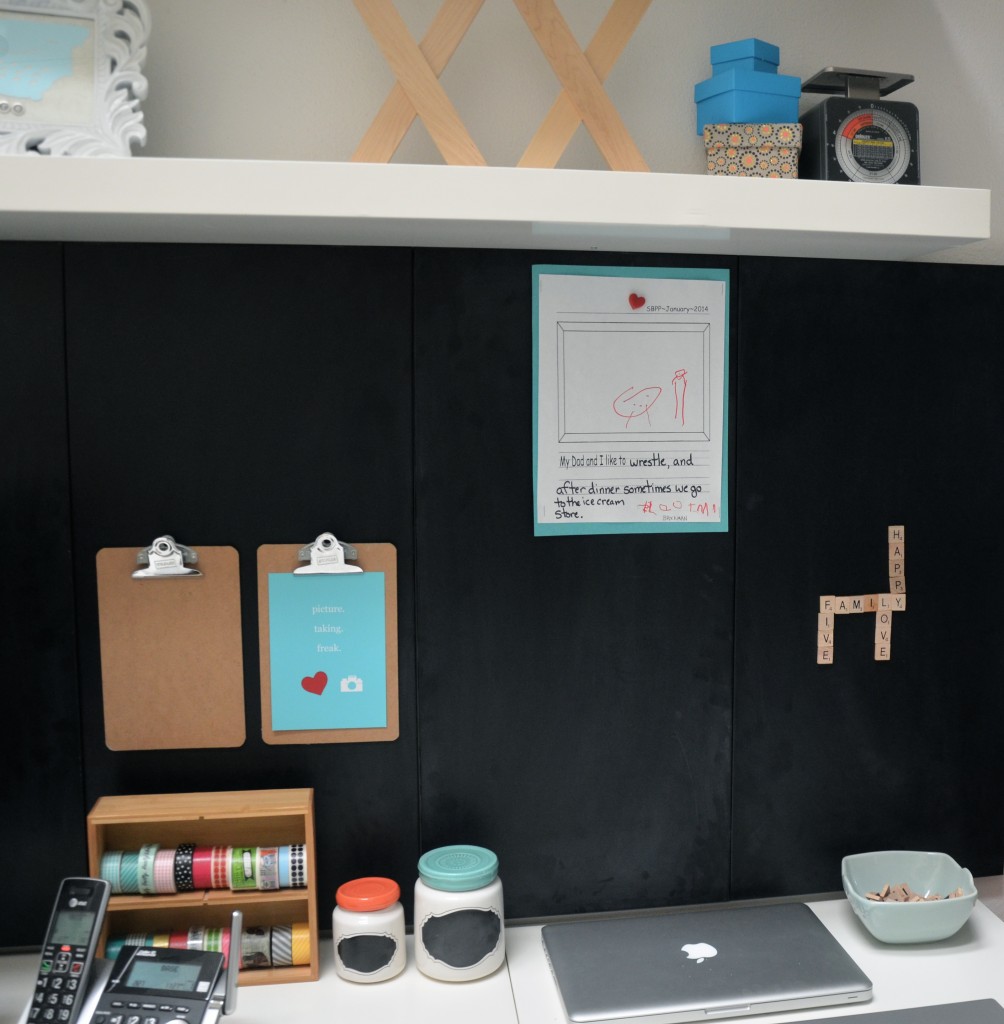 happy day!
xoxo,
krystina